Posted by Elena del Valle on January 30, 2008
Actor Eduardo Verástegui and Charles Ogilvie, director of Inflight Entertainment and Partnerships, Virgin America
Photo: Virgin America 
Virgin America is offering passengers Spanish-language independent films and television program as part of its Red Inflight Entertainment System. According to promotional materials, the discount airline offers the most foreign language films and television entertainment content on any U.S. domestic airline.
Virgin America launched service on August 8, 2007, and already has had 100,000 passengers. It has agreements with Disney, Fox, Paramount Pictures, NBC Universal Studios, Venevision International, Sony Pictures Entertainment, Terry Steiner International and Warner Brothers to provide major theatrical content at every seat and all its flights through its interactive in flight entertainment system. In addition to English language choices, the company boasts of film, television and audio programming in Cantonese, Mandarin, Japanese, Korean and Spanish.
Spanish-language offerings planned for this year on Virgin America flights to San Francisco, Los Angeles, New York, Washington DC, Las Vegas, San Diego and Seattle include: "Bella," a film; "Mujeres Infieles" (Unfaithful Women), courtesy of Venevision International; and two programs from Florida based WSBS Mega TV, "El Circulo"and "Xpediente."
---
"Best in Class Hispanic Strategies" audio recording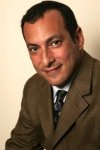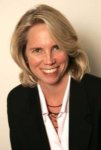 Presenters Carlos Santiago and Derene Allen
Find out what makes 25 percent of the top 500 Hispanic market advertisers out perform the remaining companies

Discover what questions to ask, steps to take to be a Best in Class company
Click here for information on "Best in Class Hispanic Strategies" audio recording
---
"As the only California-based airline, we want to our entertainment line-up to be as diverse, sophisticated and smart as our guests," said Charles Ogilvie, director of Inflight Entertainment & Partnerships, Virgin America. "Finding compelling Spanish-language content is a priority and we'll continue to search out cutting-edge projects at Sundance and beyond. We're thrilled that award-winning films like 'Bella' with acclaimed actor Eduardo Verastegui can be seen in their native language on Virgin America."
"Bella" will premier on Virgin America in April 2008. The film recently won the People's Choice Award at the Toronto Film Festival and the filmmakers were honored with the Smithsonian Latino Center's prestigious Legacy Award.
"Mujeres Infieles" was directed by Rodrigo Ortuzar and features Maria Jose Prieto. In "El Circulo," host Ana Remos showcases parties and elegant homes. In "Xpediente," host Allan Villafana, examines unsolved cases.
"On long-haul flights we find that more than 90 percent of our passengers engage with Red, our in-flight entertainment system. A large percentage of those guests may do something either on-demand (movie, video, music video, or short film) or might listen to or watch a linear channel. In both areas we have multilingual content," said Abby Lunardini, director of Corporate Communications, Virgin America.
Red offers passengers 25 on-demand films, live TV, audio music entertainment including the ability to compile individual play lists, videogames and meals on-demand. Virgin America is a San Francisco based low-fare carrier. Executives for the airline hope to serve 10 cities within a year of operation, and up to 30 cities within five years.
---
Make your ads resonate with Hispanics
Listen to C&R's Research Director Liria Barbosa in
"Hispanics' Perspective on Advertising" audio recording

Liria Barbosa gives a presentation and participates in an extended Q&A discussion about
• Type of ads Latinos prefer
• Latino top media choices
• Percent of Latinos who tried products because of ads
• Percent of Latinos who purchased products because of ads
• What makes an ad "Hispanic"
• If ad language is important for bicultural Latinos
• What to keep in mind when targeting bicultural Latinos with ads
Click here for information on Hispanic Perspectives on Advertising
---