Posted by Elena del Valle on January 29, 2008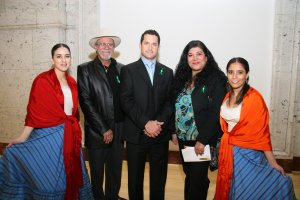 Fabiola Trujillo, Rudy Lopez, Gonzalo Soaresgache, Sonia De Leon
and Lucina Rodriguez, grant recipients
Photo: National Association of Latino Arts and Culture  
The San Antonio based National Association of Latino Arts and Culture (NALAC) recently recognized 24 United States Latino artists and 26 Latino arts and culture organizations for their uniqueness, artistic significance and excellence. The NALAC Fund for the Arts (NFA) distributed $143,505 in grant funding to noteworthy individuals and organizations from across the nation.
Individual artists in nine states received grants ranging between $1,500 and 6,800. California and Texas each had six grant recipients. Among the recipients, there were also five New York artists, two artists from Massachusetts, and one each from Connecticut, Indiana, Minnesota, Pennsylvania, and Virginia.
Organizations in 11 states including nine in California and four each in Texas and New York, received grants ranging from $2,000 to $4,500. Arizona, Colorado, Florida, Illinois, Minnesota, Oregon, Rhode Island, and Tennessee also had grant winners.
---
Improve your outreach programs by understanding
how Latinos see themselves – listen to  
"Latino Identity and Situational Latinidad " audio recording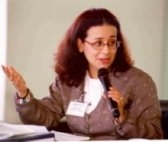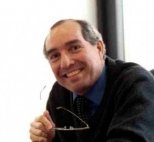 Presenters Diana Rios and Ph.D., Federico Subervi, Ph.D.
Find out
• Who is Latino
• Assimilation, acculturation and pluralism
• Hispanic culture dynamics affecting Latino
• Role of Latino identity
• Three factors that contribute to Latino identity
Click here for information on Latino Identity and Situational Latinidad
---
"NALAC's support of Latino artists and organizations ensures that the nation's cultural life is enriched and made vital through the diverse artistic and cultural expressions of our artists. We are pleased to support the creative process of Latino artists and organizations across the country that are engaging communities, stimulating ideas and local economies, and building audiences for all of the nation's arts," said Abel Lopez, chair, NALAC Board.
Two multidisciplinary peer review panels examined eligible applications from among the 202 submissions using established criteria and made recommendations to the NALAC Board of Directors. The selection was made on the basis of artistic merit, funding impact, and capability. "In an effort to preserve the integrity of the peer review process" NALAC declined to identify individual judges and panel members.
According to an organization representative, NALAC is the only national Latino arts service organization in the United States. NALAC headquarters have been in San Antonio, Texas for almost 19 years. The NALAC Fund for the Arts (NFA), a grant program to support Latino artists and cultural organizations, is the only national arts fund in the country that provides support specifically for Latino artists and arts organizations working in music, dance, performance art, theatre, visual arts, media and literary arts.
Since its inception in 2005, the Fund has provided 128 grants totaling more than $379,000 to Latino artists, ensembles and small and mid-size Latino arts and culture organizations throughout the U.S. The NALAC Fund for the Arts is made possible with funding from the Ford Foundation, the JPMorgan Chase Foundation, the Andy Warhol Foundation for the Visual Arts, the Cultural Collaborative, Heineken and Southwest Airlines. 
---
Hispanic Marketing and Public Relations Understanding and Targeting America's Largest Minority book

"A must resource for practitioners/professionals expecting to reach US Hispanics; also valuable for college programs in marketing, public relations and communications. Highly recommended."
Choice magazine
Click here for information on the Hispanic Marketing & Public Relations books
---