Posted by Elena del Valle on January 25, 2008
"Shoot Down" poster
Photos, video: Rogues Harbor Studios
For three years film director Cristina Khuly and producer Douglas Eger, co-founders of Rogues Harbor Studios, worked on a documentary film that opened in theaters last week. They dedicated their financial resources and countless hours to researching, documenting, interviewing and creating "Shoot Down," an 88-minute documentary film about the tragedy that befell four members of the Miami based Brothers to the Rescue volunteer group.
On February 24, 1996, the volunteers were shot and killed by two Cuban military fighter jets while flying, unarmed, over the area between Florida and Cuba, in international waters, in search of Cuban refugees. Scroll down to watch "Shoot Down" video clip.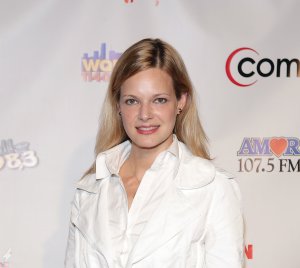 Cristina Khuly, director of "Shoot Down"
Cristina's uncle was Armando Alejandre Jr., one of the four American's killed that day. The other three men were Carlos Costa, Mario De La Peña and Pablo Morales. As part of the production for the documentary the producers scoured government documents, transcripts and never-before seen news footage of Fidel Castro. According to promotional materials, the film features voice recordings from the MiG pilots and their controllers in Havana; and the cockpit recordings from the Cessna planes, edited to re-enact the moment when they were shot down.
---
Make your ads resonate with Hispanics
Listen to C&R's Research Director Liria Barbosa in
"Hispanics' Perspective on Advertising" audio recording

Liria Barbosa gives a presentation and participates in an extended Q&A discussion about
• Type of ads Latinos prefer
• Latino top media choices
• Percent of Latinos who tried products because of ads
• Percent of Latinos who purchased products because of ads
• What makes an ad "Hispanic"
• If ad language is important for bicultural Latinos
• What to keep in mind when targeting bicultural Latinos with ads
Click here for information on Hispanic Perspectives on Advertising
---
During the film, winner of the 2007 Sonoma Film Festival Award for Best Documentary, interview subjects speak English and Spanish. "Shoot Down" includes English subtitles for Spanish speakers. In some theaters, there will be Spanish subtitles for the English speakers. Residents of Chicago, Houston, Los Angeles, Raleigh, South Florida, and Washington, D.C. will be able to watch the film in a local theatre. Rogues Harbor Studios is expected to release the film on DVD following the theater showings.
Twenty people related to the deceased Brothers to the Rescue volunteers or involved in the case share their thoughts during the film including Miriam de la Peña, Eva Barbas and Mirta Costa Sr., mothers of a victim; Maggie Alejandre Khuly, Nancy Morales and Mirta Costa-Mendez, sisters of a victim; Marlene Alejandre-Triana, daughter of a victim; and Mario T. de la Peña, father of a victim.
Khuly co-founded Rogues Harbor Studios with Eger in 2005. Khuly, a former model and commercial actress, is an artist. Eger served as chairman and chief executive officer of Eger, Inc., a company that creates, builds, and manages high growth enterprises. Since 1997, Eger has served as president of Taconic Enterprises, Inc., a merchant bank that specializes in investing in and advising high growth companies.