Posted by Elena del Valle on January 24, 2008
Monica Gil, vice president,
Communications and Community Affairs, The Nielsen Company
Photos: The Nielsen Company, Todobebé, Inc.
In an effort to expand their reach among Latino families, The Nielsen Company and Todobebé, Inc. will collaborate and provide measurements for Todobebé's upcoming Viva la Familia Fiestas, a program for Hispanic mothers. As part of the agreement, Nielsen will provide Todobebé and participating advertisers audited data about the event hosts and the guest participants. At the same time, Todobebé will promote The Nielsen Company and its services for Hispanic ratings participation among its Viva la Familia Fiestas audiences.
"As Nielsen continues to grow its measurements of the Hispanic consumer, part of our mission is to inform the community about who we are, what we do and the importance of accurately measuring television viewing behavior," said Monica Gil, vice president of Communications and Community Affairs, The Nielsen Company. "Our agreement with Todobebé will have an important role in strengthening and expanding our relationships with the Hispanic communities."
Nielsen and Todobebé plan to also explore ways to seek ongoing input from clients and consumers and to develop new and enhanced metrics to measure advertising exposure among Hispanic audiences. The Todobebé Viva la Familia Fiestas is a 60-day media campaign expected to generate 30,000 consumer impressions via national television, radio DJ endorsements, online promotions and direct mail. Planned national public relations activities include celebrity appearances with Todobebe hosts Aracely Arámbula, Karen Martinez and Jeannette Kaplun and center around making "family miracles" happen.
---
 Discover from a new mom market expert how to reach Latino moms by listening to
"Marketing to New Hispanic Moms – a case study" audio recording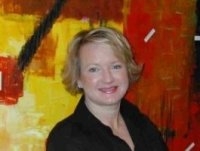 Presenter Cynthia Nelson, COO, Todobebe
Find out about
• New Latina mom market
• Baby demographics including market size, profile
• New moms' language preferences
• Latino baby market trends
• Factors influencing Hispanic baby market
• Location of new Hispanic moms' market
• Issues affecting new Latino moms
• Todobebe strategies
Click for information on "Marketing to New Hispanic Moms – a case study"

---
Todobebe representatives are inviting 10,000 moms to host simultaneous parties on April 26, 2008 for 100,000 of their friends and family members in 150 cities. Organizers hope the gathering will be the largest known party held on a single day dedicated to celebrating family life and motherhood. Nielsen staff plan to conduct on-line surveys to gather attendance and attitudinal information. 
"This is an ongoing integrated media campaign which culminates in these large events so it is an ongoing multi-year program," said Cynthia Nelson, chief operating officer Todobebé. "This relationship presents an opportunity for both companies to leverage their respective strengths in order to reach and measure this dynamic and growing market. There are four million births per year and of those 25 percent are to Hispanic parents. Every year, new moms, new babies. This is a growing and dynamic market year over year and reaching them via an integrated plan that also leverages in-home events plus our celebrities and Nielsen research is very compelling for our clients."
Cynthia Nelson, chief operations officer, TodoBebe 
"In addition to the numerous Latino clients we serve (Spanish and bilingual networks, television stations, Hispanic ad agencies, etc) Nielsen works with dozens of community based organizations that reach Hispanic/Latino audiences, both Spanish dominant and bilingual. We are always looking for ways to enhance our outreach to ethnic markets. The Todobebe agreement is one example of how we work with community organizations and programs that have relationships with the diverse Latino population," said Gil.  
In the past, Nielsen has worked on similar projects with National Council of La Raza, Para Los Ninos in Los Angeles, and Spanish Coalition for Jobs in Chicago. The Nielsen Company offers marketing information, audience measurement, and business media products and services.  The privately held company is active in more than 100 countries. It has headquarters in Haarlem, the Netherlands, and New York in the United States.
Todobebé Inc. reaches United States Spanish speaking Latino parents with books, television programs, radio, events and online. Todobebé focuses on families planning, expecting and raising babies through varied media platforms.
---
Make your ads resonate with Hispanics
Listen to C&R's Research Director Liria Barbosa in
"Hispanics' Perspective on Advertising" audio recording

Liria Barbosa gives a presentation and participates in an extended Q&A discussion about
• Type of ads Latinos prefer
• Latino top media choices
• Percent of Latinos who tried products because of ads
• Percent of Latinos who purchased products because of ads
• What makes an ad "Hispanic"
• If ad language is important for bicultural Latinos
• What to keep in mind when targeting bicultural Latinos with ads
Click here for information on Hispanic Perspectives on Advertising
---