Posted by Elena del Valle on January 18, 2008
Mongrels, Bastards, Orphans & Vagabonds cover
Photo: John Nelson
Los Angeles syndicated op-ed columnist Gregory Rodriguez dedicated two years to researching and writing a book, the recently published Mongrels, Bastards, Orphans & Vagabonds: Mexican Immigration and the Future of Race in America (Pantheon Books, $26.95), to expose the relevance and influence of Mexicans in the United States. In the 336-page hardcover book on the legacy of Mexican-Americans, the largest Hispanic subgroup, he examines the influence and evolution of Mexicans in America from 1519 to the present.
In the heavily researched book (there are 39 pages of references at the back of the book), Rodriguez espouses a concept that is likely to make many conservatives cringe. He believes the Mexicanization of America will transform the U.S. into a mestizo culture and broaden the country's belief in the melting pot.
Rodriguez follows the conquest of Mexico and the northward movement of the mestizo population to modern day America; he examines the rise of a new Mexican American identity in the 1930s in the wake of mass repatriations and deportations and offers a revisionist history of the Mexican presence in America's Southwest. He describes the origins and culmination of the Chicano Movement, and looks at the importance of Mexican-American confidence and integration.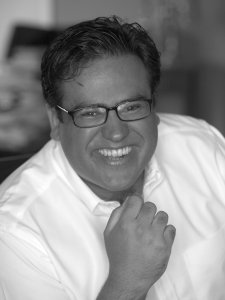 Gregory Rodriguez, author, Mongrels, Bastards, Orphans & Vagabonds
In the book, he focuses on a topic many have been discussing of late, the increasing racial and cultural blending nationwide. He explores the idea that America is changing. In the Preface he promises: "…Mexicans, who have always confounded the Anglo American racial system, will ultimately destroy it too." 
The book is divided into nine chapters: Birth of a People, The Rise and Fall of the Spanish Colonial Racial System, The Spaniards Venture North, Mexicans and the Limits of Slavery, The Anglos Move West, Caught Between North and South, Becoming Mexican American, The Chicano Movement and Mongrel America and the New Assimilation.
Rodriguez is a columnist for the Los Angeles Times and a former MSNBC political analyst. His work has been published in The New York Times, The Economist, The Washington Post, The Wall Street Journal, and Newsweek. He is the director of the California Fellows Program and a Senior Fellow at the New America Foundation, a non-partisan public policy institute.
---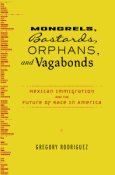 Click here to buy Mongrels, Bastards, Orphans, and Vagabonds
---
Target Latinos effectively by anticipating changes in the market with
"Hispanic Projections with 2007-08 update" audio recording

Presenter Roger Selbert, Ph.D.
Find out
About Latino buying power growth in the future
How Latino market growth compares with other markets in the U.S.
What drives the rise of Latino economic clout
Who should target the Latino market
What is the size of the Hispanic affluent market
If the luxury Latino market is growing
Stay ahead of your competion with "Hispanic Projections"
---