Posted by Elena del Valle on January 7, 2008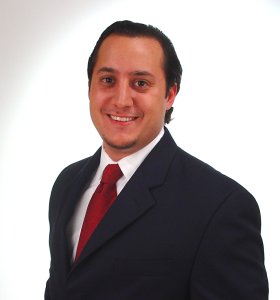 Demian M. Bellumio, president, Hoodiny Entertainment Group, LLC
Photo: Hoodiny Entertainment Group, LLC
A podcast featuring an interview with Demian M. Bellumio, president, Hoodiny Entertainment Group, LLC, is available in the Podcast Section of Hispanic Marketing & Public Relations, HispanicMPR.com. During the podcast, he discusses his company and Cyloop with Elena del Valle, host of the HispanicMPR.com podcast. 
Demian is the founder and president of Hoodiny Entertainment Group ("Hoodiny"), an entertainment company focused on U.S. Hispanic, Latin America, and Spain markets. Through its three business units, Cyloop.com (formerly elHood.com), Hoodiny Interactive and Hoodiny Productions, Hoodiny assists some of the leading Spanish language media companies in the monetization of their content and adoption of media delivery platforms. In 2007, Hoodiny completed a $10 million financing round. The company has operations in Miami and Los Angeles in the United States as well as Madrid and Buenos Aires.
Prior to founding Hoodiny, Demian was vice president of corporate finance and development at Terremark Worldwide, Inc., a provider of internet infrastructure services in the U.S., Latin America and Europe. While at Terremark, he executed over $200 million in financing transactions, including a $45 million secondary offering, an $80 million senior debt financing and an $86 million convertible note financing. Demian also was responsible for developing and managing a $60 million corporate budget and coordinating investor relations' activities.
---
"Emotional Branding: How to capture the heart and mind of the Hispanic consumer" audio recording


"Emotional Branding" was recorded January 2007 during the Strategic Research Institute 13th Annual Blockbuster Marketing to U.S. Hispanic and Latin America conference in Miami, Florida. Receive a free downloadable copy by completing our Visitor Survey.
Click here for your free copy of Emotional Branding
---
Demian is a founding member and shareholder of BroadSpan Capital, Ltd., an investment banking firm that specializes in Latin America and the U.S. Hispanic market, with offices in Miami and Rio de Janeiro. Prior to BroadSpan, Demian worked for the Latin American division of Barclays Capital, the investment-banking arm of Barclays Bank PLC.
Demian, born in Buenos Aires, Argentina, received a B.B.A. in finance, international business and marketing from Florida International University (FIU) in 2000. He is a member of FIU's Dean's Council, the College of Business Administration's principal advisory board.
To listen to the interview, scroll down until you see "Podcast" on the right hand side, then select "HMPR Demian M. Bellumio," click on the play button below or download the MP3 file to your iPod or MP3 player to listen on the go, in your car or at home. To download it, click on the arrow of the recording you wish to copy and save it to disk. The podcast will remain listed in the January 2008 section of the podcast archive.
---
Reach Hispanics online today with
"Marketing to Hispanics Online" audio recording
Identifying and characterizing the booming Hispanic online market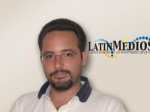 Joel Bary, Alex Carvallo and Matias Perel
Find out about
• The 16 million Latino online users
• Latino online users by gender
• What they do online
• Their language preferences
• How to reach Hispanic urban youth online
• What affects their online behavior
• What influences their purchases
Click here for information on "Marketing to Hispanics Online"
---