Posted by Elena del Valle on January 2, 2008
Thank you for your support in 2007! We hope you had a productive year and wonderful holiday season. Now that we have bid 2007 farewell, we are ready to welcome the New Year.
Here are some tips to help you start the year well and ahead of the curve:
Visit our website frequently. While there you can leave comments and email us suggestions for future articles and HispanicMPR.com podcast program guests. HispanicMPR.com is the only website and podcast dedicated to helping you stay informed with original content about Hispanic marketing and public relations issues.
Invite your friends and colleagues to sign up for our daily updates. It's easy. All they have to do is add their email address to the top of the HispanicMPR.com homepage. They'll thank you for it.
Make sure you explore our Podcast and Resources sections which are chock full of Guest Articles and exclusive downloadable audio recordings from national experts and newsmakers from across the country.
We look forward to hearing from you and keeping you informed in 2008!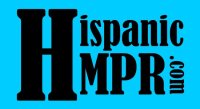 Hispanic Marketing & Public Relations
Providing you essential information on America's largest minority