Posted by Elena del Valle on December 31, 2007
Los Tres
Photo: Nacional Records
Chilean rockers Los Tres recently released their first studio album in five years, "Hagalo Usted Mismo" ("Do It Yourself"), a follow up to the band's 2001 "Freno de Mano." The first single in the album, "Camino," received heavy airplay in Mexico and Chile. Scroll down and click on the play button to listen to "Camino."
"Hagalo Usted Mismo" is described as combining melodic rock with traditional Chilean folkloric influences and instruments, as well as classic rock sounds, while the single "Camino" has an upbeat, vintage rockabilly sound.
The album, produced by Joe Blaney (The Clash, Prince, Charly Garcia), was recorded earlier this year in New York City and features drummer Steve Jordan (Bob Dylan, The Rolling Stones, Eric Clapton, Aretha Franklin). Emmanuel del Real from Café Tacuba produced and mixed several of the songs.
The collaboration with Café Tacuba was a natural step after the success of Tacuba's four-song EP of Los Tres covers "Vale Callampa" which brought Los Tres back into the spotlight and introduced the trio to an international audience. Del Real accompanied Los Tres before 30,000 fans in Santiago, Chile and at Vive Latino in Mexico City.
Los Tres, originally formed in Concepcion in the late 1980's, is Alvaro Henriquez (vocals, guitar, piano), Angel Parra (lead guitar) and Roberto "Titae" Lindl (bass).
---
"Beyond the 30 Second Spot" audio recording
Listen to a 105-minute discussion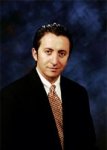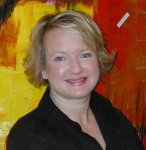 Panelists Ivan Cevallos, Hunter Heller, Kitty Kolding and Cynthia Nelson
Our panel of national experts discuss
• Challenges of measuring the impact of the 30-second ad spot
• Innovative tools are useful to reach Latinos
• Changes in marketing to Hispanics
• On which market segment are the changes most relevant
• Effects of technology and time shift on consumer behavior
• Role of multi-screens
• Getting started
• Tips for marketing professionals
Click here to find out about Beyond the 30 Second Spot
---
Click on the play button to listen to "Camino."
---