Posted by Elena del Valle on December 20, 2007
Will Cain, president of Quince Media, LLC
Photo: Quince Media
According to Synovate, a market research company, last year 11.6 percent of the Hispanic population was made up of young girls 0-11 years old with 5 percent between the ages of 12-17 years. This means the growth potential for Latina girls celebrating their coming of age is significant. QuinceGirl.com and Terra.com hope to cater to this market segment together.
The two online companies recently teamed up to share bilingual content and create strategic advertising packages connecting both sites in the United States, Mexico, Colombia, Argentina and Central America. As part of the agreement the Terra sales team is offering targeted media packages on QuinceGirl.com.
"We are excited to broaden the Quince Girl brand, content and unique online features to Terra's international audience," said Will Cain, president of Quince Media, LLC. "Our popular social network, dress gallery, videos, and quinceañera planning articles should provide existing Terra users with a 'one-stop-shop' for quinceañera needs and attract new, young visitors to both sites."
---
"Beyond the 30 Second Spot" audio recording
Listen to a 105-minute discussion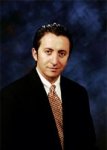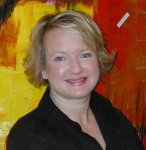 Panelists Ivan Cevallos, Hunter Heller, Kitty Kolding and Cynthia Nelson
Our panel of national experts discuss
• Challenges of measuring the impact of the 30-second ad spot
• Innovative tools are useful to reach Latinos
• Changes in marketing to Hispanics
• On which market segment are the changes most relevant
• Effects of technology and time shift on consumer behavior
• Role of multi-screens
• Getting started
• Tips for marketing professionals
Click here to find out about Beyond the 30 Second Spot
---
Consumers can access the website for Hispanic fifteen year old girls from the Terra homepage, as well as on the Woman, Music, and Entertainment channels. And visitors to QuinceGirl.com can access the Terra.com Music Channel through a link on the site's homepage. The websites plan combined features with event planning tips, entertainment and social networking opportunities, video and photo uploads, blogs and message boards.
Fernando Rodriguez, chief executive officer for Terra Networks
"The Hispanic population is a young and growing market segment that has held on to deeply rooted traditions like the coming-of-age quinceañeras. Terra.com constantly reinvents itself to provide the best and most culturally relevant content," said Fernando Rodriguez, chief executive officer for Terra Networks. "The addition of QuinceGirl.com's key target-specific features will work to expand the presence among consumers for both partners."
Terra Networks is a global Internet group with a presence in the U.S. and Latin America. The group operates websites in the United States, Spain and Latin America and has content and sales agreements with several companies including V-me, Condo.com, Azteca America and Cars.com.
Quince Media is a web publisher, national magazine publisher, and exposition provider centered on young women and their families planning a quinceanera party, a Hispanic tradition associated with a girl's 15 birthday. Quince Media offers QuinceGirl.com, Quince Girl magazine, the True Q Room social network at QuinceGirl.com, and Quince Girl and Latino Bridal Expos.
---
Hispanic Marketing and Public Relations Understanding and Targeting America's Largest Minority book

"A must resource for practitioners/professionals expecting to reach US Hispanics; also valuable for college programs in marketing, public relations and communications. Highly recommended."
Choice magazine
Click here for information on the Hispanic Marketing & Public Relations book
---