Posted by Elena del Valle on December 19, 2007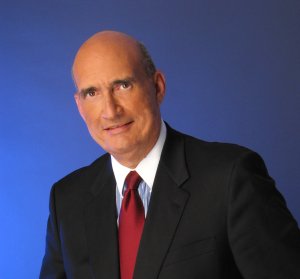 Jose Uzal, general manager of Channel 57
Photos: WBWP, WSBS

Miami station WSBS-Mega TV Channel 22 and WBWP Channel 57 in West Palm Beach, Florida recently entered into a programming agreement, for an undisclosed time period, for the retransmission of some of Mega TV's Spanish language programming on Channel 57 between 2 p.m. and 11:30 p.m. beginning in December 2007.
"We are very happy with our association with Mega TV. It provides us varied programming in Spanish," said Jose Uzal, general manager of Channel 57. "Channel 57 recognizes the growth of U.S. the Hispanic population in Palm Beach and Martin County. Our new programming agreement with Mega TV offers our audiences original, exclusive Spanish-language content. We look forward to working with Mega TV and building a strong relationship."
In January 2008, WBWP will air on Comcast channel 231 reaching Spanish speakers from Vero Beach to Boca Raton, Florida. The agreement is the first of many similar programming agreements SBS is planning in the coming months across the United States. In 2008, SBS executives hope to have over the air stations in major markets where the company already has radio stations and carriage via cable.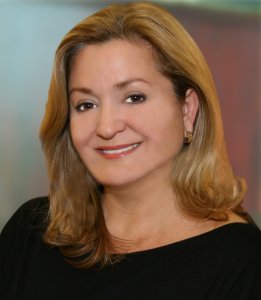 Cynthia Hudson-Fernandez, executive vice president, Mega TV
"We are delighted to launch our programming expansion strategy with our neighbors at WBWP Channel 57 in Palm Beach and Martin County," said Cynthia Hudson-Fernandez, creative director and executive vice president at Spanish Broadcasting System, Inc. "As a leader in U.S. Spanish language content creation, we are committed to capitalizing on our resources to entertain the Hispanic community. Expanding our presence in South Florida demonstrates the strength of the Mega TV brand and our ability to connect with Spanish-speakers around the country."
---
"Latino Media and Hispanic Media Training" audio recording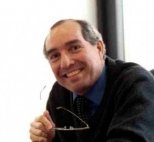 Presenters Federico Subervi, Ph.D. and Elena del Valle, MBA
Find out
• About the hundreds of Latino media
• Who are the major Hispanic media
• Type of media outlets they represent
• Languages in which they are produced
• Programming and content they offer
• Hispanic media geographic reach
• Hispanic media challenges
Click here for information about "Latino Media and Hispanic Media Training"
---
As part of the agreement WBWP Channel 57 airs the following programs "22 Minutos,""Lamusica.com," "Handyman," "El Círculo," "Código Astral," "Raíces y Recuerdos," "Mis 15," "Agenda del Inmigrante" and "Mega News" re-runs during the day. The prime time line-up consist of a live retransmission of the Miami station's shows: "Maria Elvira," "Paparazzi TV," "Handyman," "Xpediente," "El Circulo," "Lamusica.com," "Código Astral," "Tremenda Corte," "Bayly" and Brazilian telenovela "Chocolate con Pimienta."
Maggie Salas-Amaro, director of Affiliate Relations for Mega TV
"Mega TV is in conversations with various stations in different U.S. cities to establish affiliations in the near future. The affiliation with WBWP is the first of many steps that we are taking in expanding Mega TV nationally. Palm beach County has a total population of 1.2 million, of which 213, 261 are Hispanics.* Our brand is the perfect alternative for this fast growing market of Hispanics," said, Maggie Salas-Amaro, director of Affiliate Relations for Mega TV.
WBWP Channel 57, who until the new agreement with Mega TV transmitted MTV3 programming, was also the first TV station in Palm Beach and Martin counties in Florida to transmit Spanish-language programming 24 hours a day weekly. Initially the channel aired music videos and local programs.
WBWP Channel 57, launched in 2000, reaches 125,000 Latinos between 18 and 45 years of age in Palm Beach and Martin counties. The station holds the number one spot among the area's Spanish speaking Hispanics.
Spanish Broadcasting System, Inc. is one of the largest publicly traded Hispanic-controlled media and entertainment companies in the United States. SBS owns and operates Mega TV in Miami as well as 20 radio stations located in New York, Los Angeles, Miami, Chicago, San Francisco and Puerto Rico.
*Source: Census 2006/Quickfacts.census.gov.
---
"Best in Class Hispanic Strategies" audio recording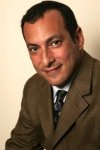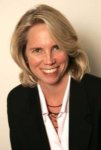 Presenters Carlos Santiago and Derene Allen
Find out what makes 25 percent of the top 500 Hispanic market advertisers out perform the remaining companies

Discover what questions to ask, steps to take to be a Best in Class company
Click here for information on "Best in Class Hispanic Strategies" audio recording
---