Posted by Elena del Valle on December 14, 2007
Patron tequila bottles
Photos: The Patrón Spirits Co., Luxury Institute
Wealthy consumers in the United States responding to a recent Luxury Institute Survey selected Patron tequila as their top choice among 11 tequila brands. According to the recent survey, the second and third choices were 1800 Reposado and Herradura. About 3 percent of the survey respondents were Hispanic.
High net-worth consumers rated Patron the most prestigious tequila by a wide margin in the 2008 Luxury Brand Status Index (LBSI). The brand had the highest score for all LBSI components and both outcome metrics. In addition to Patron, 1800 Reposado and Herradura the other brands included in the survey were Cabo Wabo, Cazadores, Corazon, Don Julio, Gran Centenario, Jose Cuervo Reserva, Milagro Reposado, and Sauza Tres Generaciones.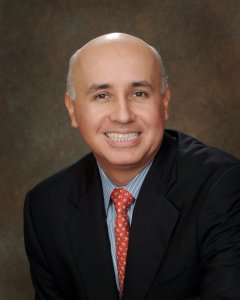 Milton Pedraza, chief executive officer of the Luxury Institute
"The Luxury Institute was created for high net-worth consumers who believe that peer-to-peer ratings are the most informative and accurate guides to use in making intelligent purchasing decisions in all categories of luxury goods and services," said Milton Pedraza, chief executive officer of the Luxury Institute. "Even in the arena of wines, liquors and spirits, where so many so-called experts exist, we believe that our surveys, which deliver the collective wisdom of this highly-educated, savvy, and largely self-made group, deliver far more accurate ratings since they reflect the impartial views of high net-worth consumers on metrics that really make a difference."
---
Hispanic Marketing and Public Relations Understanding and Targeting America's Largest Minority book

"A must resource for practitioners/professionals expecting to reach US Hispanics; also valuable for college programs in marketing, public relations and communications. Highly recommended."
Choice magazine
Click here for information on the Hispanic Marketing & Public Relations books
---
The proprietary Luxury Brand Status Index (LBSI) survey measures the prestige of leading brands among wealthy Americans. The Luxury Institute surveys online a national sample of 1,760 wealthy American consumers, with an average income of $346,000 and average net worth of $3.8 million. Survey results are weighted to match demographic and net worth profiles of the same audience according to the latest Survey of Consumer Finances from The Federal Reserve.
The Luxury Institute is an independent ratings, reviews and research institution specializing in the high net-worth consumer. The Institute publishes proprietary publications and research for wealthy individuals and the companies that cater to them on trends, high net-worth consumer rankings and ratings of luxury brands.
The Patrón Spirits Company portfolio includes Gran Patrón Burdeos, a new limited-production añejo tequila racked in Bordeaux barrels; and the following tequilas: Gran Patrón Platinum, Patrón Silver, Patrón Añejo (blended and oak-aged for a minimum of 12 months), and Patrón Reposado (blended to incorporate the taste of Patrón Silver with a hint of the oak of Patrón Añejo).
---
"Beyond the 30 Second Spot" audio recording
Listen to a 105-minute discussion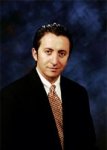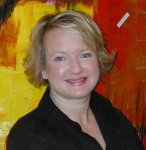 Panelists Ivan Cevallos, Hunter Heller, Kitty Kolding and Cynthia Nelson
Our panel of national experts discuss
• Challenges of measuring the impact of the 30-second ad spot
• Innovative tools are useful to reach Latinos
• Changes in marketing to Hispanics
• On which market segment are the changes most relevant
• Effects of technology and time shift on consumer behavior
• Role of multi-screens
• Getting started
• Tips for marketing professionals
Click here to find out about Beyond the 30 Second Spot
---