Posted by Elena del Valle on December 6, 2007
Marsha Butler, DDS, vice president, Global Oral Health and Professional Relations, Colgate
Photo: Colgate-Palmolive
Recently released figures from the Center for Disease Control and Prevention based on the most recent information available (2003-04) indicate that the percentage of Americans with untreated tooth decay began rising this decade, reversing nearly 50 years of improvement in dental health. The reversal seems to be directly related to access to dental care issues. According to an October 11, 2007 The New York Times article, increase in dental fees and 100 million people without dental insurance are to blame.
"For children between the ages of 5 and 17 in the U.S., tooth decay is more common than asthma, more common than hay fever, and it poses a significant threat to our children's overall health and well-being," said Marsha Butler, DDS, vice president, Global Oral Health and Professional Relations, Colgate.
As part of its community affairs outreach, Colgate launched the Bright Smiles, Bright Futures dental health challenge program to reach 100 million children in the United States with free dental screenings, treatment referrals and oral health education by 2010. Since 1991, Colgate has reached 73 million children and 59 percent of the reach has been to Hispanic children.
The program's goals are furthered through the use of a Colgate mobile dental van, one of a fleet of eight "clinics on wheels" that the company sponsors around the U.S., reaching about 130 urban and rural cities across the country.
"Colgate is committed to promoting oral health among Hispanic children and their families. Our mobile dental vans visit schools as well as community enters in neighborhoods with large Hispanic populations. We partner with professional organizations like the Hispanic Dental Association, whose members volunteer aboard the vans that visit schools, community centers and festivals across the United States," said David Cardona, Marketing Director, Multicultural Marketing – Oral Care/Colgate Palmolive Company. "Colgate also oversees bilingual, cross-curricular educational initiatives designed to raise awareness in Hispanic communities about the importance of maintaining good dental hygiene and the connection between one's oral and overall health."
---
"Best in Class Hispanic Strategies" audio recording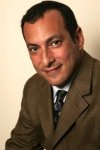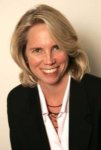 Presenters Carlos Santiago and Derene Allen
Find out what makes 25 percent of the top 500 Hispanic market advertisers out perform the remaining companies

Discover what questions to ask, steps to take to be a Best in Class company
Click here to buy "Best in Class Hispanic Strategies" audio recording
---
The Bright Smiles, Bright Futures program has hosted events in cities with large Hispanic populations like San Diego, New York, Chicago and Houston. Recently Colgate's program made a stop in Miami, one of the top Hispanic markets in the country, where Colgate-Palmolive partnered with the United Way and Boys and Girls Clubs of Miami to host an oral health event featuring teen star Corbin Bleu, music, games and the dental van with free screening for 300 Miami-Dade Elementary School students.
"When you think about meeting people at your school, in your neighborhood, from different states or even different countries, there's nothing more welcoming than a smile," Corbin Bleu told a group of South Florida students recently. "Traveling on tour, I've had an opportunity to see what a smile can do to put people at ease. When I learned of the risks oral health disease presents, especially for kids in urban and rural areas, I wanted to help Colgate and United Way draw attention to the importance of maintaining good dental health."
"At Colgate, our objective is to work with communities to help reduce and prevent oral health disease, and we are providing children and their families with information and skills that allow them to take charge of their dental health. Over the past few years, we've hosted oral health festivals and awareness activities for children from LA to New York. We have a network of eight mobile dental vans that set up clinics in target areas and at cultural events across the United States. Globally, we've also reached out to more than 500 million people in 80 countries, encouraging children to see their dentists and recruiting parents, teachers, and community and professional organizations, to help raise awareness about the importance of maintaining good oral health," said Butler.
Colgate-Palmolive is a global consumer products company, focused on Oral Care, Personal Care, Home Care and Pet Nutrition. Colgate sells its products in over 200 countries and territories around the world under such brand names as Colgate, Palmolive, Mennen, Softsoap, Irish Spring, Protex, Sorriso, Kolynos, Elmex, Ajax, Axion, Soupline, and Suavitel, as well as Hill's Science Diet and Hill's Prescription Diet pet foods.
---
"Marketing to New Hispanic Moms – a case study" audio recording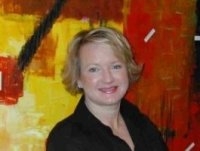 Presenter Cynthia Nelson, COO, Todobebe
Find out about
• New Latina mom market
• Baby demographics including market size, profile
• New moms' language preferences
• Latino baby market trends
• Factors influencing Hispanic baby market
• Location of new Hispanic moms' market
• Issues affecting new Latino moms
• Todobebe strategies
Click for information on "Marketing to New Hispanic Moms – a case study"

---