Posted by Elena del Valle on December 5, 2007
Click on image to enlarge 
According to a series of six surveys conducted by the Pew Hispanic Center between 2002 and 2006 among 14,000 Latinos, most Hispanic adults born in the United States of immigrant parents say they speak English fluently. This is a sharp contrast to their foreign born parents; only a small minority of which consider that they are fluent in English.
Pew researchers, Shirin Hakimzadeh and D'Vera Cohn, analyzed the survey results and drafted a recent report concluding that less than 24 percent of foreign born Latinos consider they speak English very well while 88 percent of their U.S. born children consider themselves fluent in English.
The researchers also found respondents to the survey, of all generations, spoke English at work more frequently than at home. At the same time, more recent generations show a 94 percent of adults who consider they speak English. The figures for adults' reading ability are similar to their speaking ability.
---
Target Latinos effectively by anticipating changes in the market with
"Hispanic Projections with 2007-08 update" audio recording

Presenter Roger Selbert, Ph.D.
Find out
About Latino buying power growth in the future
How Latino market growth compares with other markets in the U.S.
What drives the rise of Latino economic clout
Who should target the Latino market
What is the size of the Hispanic affluent market
If the luxury Latino market is growing 
Stay ahead of your competion with "Hispanic Projections"
---
Highly educated immigrants who arrived in the United States as children or have lived in the country for many years were most likely to say they were fluent in English. Immigrants from Puerto Rico and South America were most likely to claim proficiency than Mexican-born respondents.
The report findings are based on four measures used by respondent to rate of their abilities, including their own English-speaking skills, their English-reading skills, their level of English use at home, and their level of English use at work.The researchers relied on the results of two of the surveys as well as a national survey conducted by the Pew Hispanic Center in October and November of 2007 which indicate Latinos believe inadequate English language skills are an obstacle to their acceptance in the United States. These findings are similar to those from previous surveys conducted by the Center.
The Pew Hispanic Center, an initiative of the Pew Research Center, is a non-partisan, non-advocacy research organization based in Washington, D.C. The Pew Hispanic Center is funded by The Pew Charitable Trusts.
---
"Segmentation by Level of Acculturation" audio recording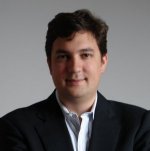 Presenter Miguel Gomez Winebrenner
Discusses
Assimilation versus acculturation
Factors that affect Latino acculturation
How to know if someone is acculturated
Number of years necessary for acculturation
Effects of immigration debate on acculturation
Three main ways of segmenting Latinos
Click here for details about "Segmentation by Level of Acculturation"
---