Posted by Elena del Valle on December 4, 2007
A scene from the new ComEd Spanish-language ad
Photos: The San Jose Group 
ComEd recently launched a new Spanish-language advertising campaign to promote its compact fluorescent energy-saving light bulbs (CFL). The television and radio campaign, created by ComEd's Hispanic advertising agency of record, the San Jose Group (SJG), highlights a company program that discounts compact fluorescent light bulbs.
According to information provided by The San Jose Group, the 30-second spots focus on a hairdresser and will air in Chicago and Rockford from October to December 2007. The agency's team members believe the stylist character provides the right mix for a creative and simple execution, humor, credibility and a memorable medium. They hope a humorous approach to the serious topic of energy conservation will be well received by Spanish speaking Latino audiences.
Antonio Lovera, creative director at SJG
"Humor is a common cultural thread that transcends borders and nationalities," said Antonio Lovera, creative director at SJG. "With the variety of Latin American cultures represented in ComEd's marketplace, we used humor as an element to engage all Hispanics in a meaningful way."
Taking advantage of the gossip stereotype of beauty shops, the 30 second ads focus on a hairdresser gossiping to a client about how a man left "her" for something younger, that lasts longer and even saves money. In fact, she's referring to the new CFL bulb instead of her personal life.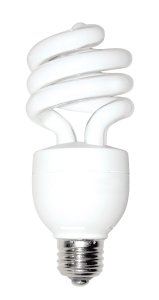 A compact fluorescent energy-saving light bulb
According to promotional materials, CFL bulbs use 75 percent less energy than traditional light bulbs and last up to 10 times as long. Promoters say that replacing one standard bulb with a CFL can save customers up to $30 in electricity costs on their bill over the lifetime of the bulb.
The San Jose Group was recently reappointed as the Hispanic advertising agency of record for Exelon and its operating companies, ComEd and PECO, allowing the agency to continue to develop branding strategies and advertising executions for the company; and marking the continuation of a 12-year relationship between Exelon and The San Jose Group.
Commonwealth Edison Company (ComEd), a unit of Chicago-based Exelon Corporation,  provides service to 3.7 million customers across northern Illinois, 70 percent of the state's population. Incorporated in 1981 and headquartered in Chicago, The San Jose Group is a consortium of marketing communications companies specializing in reaching the Hispanic and non-Hispanic markets in the U.S. and Latin America.
---
"Best in Class Hispanic  Strategies" audio recording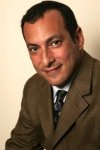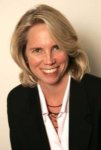 Presenters Carlos Santiago and Derene Allen
Find out what makes 25 percent of the top 500 Hispanic market advertisers out perform the remaining companies

Discover what questions to ask, steps to take to be a Best in Class company
Click here for details on "Best in Class Hispanic Strategies" audio recording
---