Posted by Elena del Valle on November 29, 2007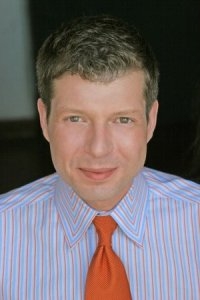 Fernando Espuelas, chairman and CEO of Voy
Photo: Voy 
Voy recently launched VoyPlaza.com, a digital service for young Latinos offering content and social applications including a Latin-themed virtual reality world, news, blogging, music, and video.
"VoyPlaza.com serves Latinos' deep desire to connect with both our culture and each other. Based upon the feedback of our audience, we've created innovative services to further deepen this connection among Latinos and our friends through the best tools, relevant content and organic Latin design that Voy Plaza embodies," said Fernando Espuelas, chairman and chief executive office of Voy. "Voy Plaza is the preferred Latin social network for both English and Spanish dominant Latinos in the U.S. We will innovate relentlessly in order to best serve our community of sophisticated and demanding consumers."
According to promotional materials, Voy features include Voy Plaza Virtual, a 3D version of the Voy Plaza experience where visitors can create a personalized avatar, find virtual environments to socialize, listen to music, dance, watch videos and participate in special programmed events. Voy Scout is a personalized blog and news portal, updated in real-time and offering over three million blog and news articles a day in English, Spanish and Portuguese. Voy Scout allows Voy Plaza users to search for information, view, share and vote on news and blog content, from millions of information sources.  
VoyPlaza Music promises the largest network of 40 originally-programmed, free Latin radio stations on the Internet. It allows users to create, broadcast and syndicate customized stations, rank music, send songs to their friends and listen to stations created by other Voy Plaza community members.
At Voy Plaza Games, Latino gamers can connect with other like minded gamers and find hundreds of games. The website has a library of music, sports, cooking, travel, films, TV, celebrities, and urban-Latino culture videos. Video channels are also available at Voy Plaza Virtual. Voy Plaza media players can be embedded into users' blogs as single clips or full channels. Voy Plaza is also syndicated across Verizon's VCAST network, Vuze and Joost.
At Voy eLabel, musicians can make music without the help of traditional record companies, reaching Voy Plaza's users to develop a fan base that can sample their music through free downloads, and eventually buy it. Voy Plaza hopes to reach users in 150 countries. Visitors can Voy Plaza services through voyplaza.com on the Internet, Verizon's VCAST Mobile TV service, and IPTV services Joost and Vuze.
---
"Search Engine Marketing to Hispanics" audio recording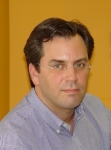 Presenter Matias Perel, founder and president, Latin3
Find out about
The 16 million Latino online users
Types of online access among Hispanics
Latino online user language preferences
What they do online
Usage by age
Income levels among Hispanics who visit the Internet
Internet use by Hispanics
Click here for information on "Search Engine Marketing to Hispanics"
---