Posted by Elena del Valle on November 27, 2007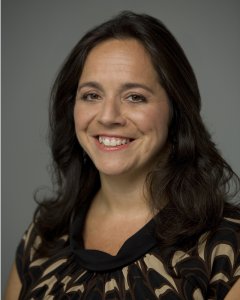 Karen Garnik, chief marketing officer for Rums of Puerto Rico
Photo: Rums of Puerto Rico
Rums of Puerto Rico launched "Here," a new $2.2 million marketing and advertising campaign in the United States developed by Group LIH in Puerto Rico, in late October. No termination date, media outlets or information regarding which cities or markets the campaign will reach were disclosed.
The campaign consists of ten 15-second television commercials produced by Alfa Recording Studio in San Juan. Each spot will feature a Puerto Rican celebrity speaking about a different aspect of Puerto Rican rum such as the history, tradition, location, quality, leadership in sales and versatility of rum. The ads show celebrities holding a rum cocktail such as piña colada, rum and cola and mojito at various locations in Puerto Rico. The campaign includes messages on responsible drinking and choosing a designated driver.
Featured celebrities include: Wilo Benet, restaurateur and owner of Pikayo and Payá restaurants in San Juan; Latin Grammy Award winners David Sanchez, saxophonist and Nestor Torres, flutist; Lisa Thon, fashion designer; Melina Leon, singer and Latin Billboard Award winner; Alberto Marti, environmentalist; Kristina Brandi, Olympic athlete and professional tennis player; Mariem Pérez and Carlos Ruíz, motion picture directors; Shirley Rumierk, actress; and Quetzacoatl, painter.
"We want to communicate that Puerto Rican rum is of the highest quality and offers more versatility for mixing than any other spirit, both as an ingredient for cocktails and for cooking. The ads are meant to show rum enjoyed by sophisticated consumers who appreciate top shelf spirits in the most fabulous locations. The audience will be dynamically transported to our Caribbean paradise in these ads and presented with appetizing rum cocktails by our spokespersons: highly talented and respected artists, athletes, designers and socially and environmentally conscious individuals who are of Puerto Rican descent, to help us portray the unique qualities of Puerto Rico both as a rum producer and as a rum destination," said Karen Garnik, chief marketing officer for Rums of Puerto Rico.
---
"Best in Class Hispanic  Strategies" audio recording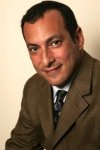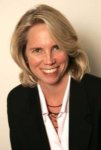 Presenters Carlos Santiago and Derene Allen
Find out what makes 25 percent of the top 500 Hispanic market advertisers out perform the remaining companies

Discover what questions to ask, steps to take to be a Best in Class company
Click here to buy "Best in Class Hispanic Strategies" audio recording
---
Puerto Rican rums are aged a minimum of one year in charred white oak barrels. Gold and dark rums are aged longer to give them a smooth balanced taste. According to Adams Beverage Group, rum is the second largest spirit category in the U.S. after vodka. Seventy-five percent of all rums sold in the U.S. come from Puerto Rico, totaling over 15 million cases. Three of the five top selling distilled spirits sold in the U.S. are rums from Puerto Rico: Bacardi, Captain Morgan and Castillo.
"Seven out of every 10 bottles of rum sold in the U.S. are from Puerto Rico. Sales in the U.S. from Bacardi and Captain Morgan alone represent three-quarters of all rum sold in the U.S. Puerto Rico is by far the market leader in this spirit category," said Garnik.
Although the campaign is not identified in promotional materials as specific to Latino consumers and no details were released regarding the percent of the Hispanic market that purchases rum; in conjunction with the advertising launch, Rums of Puerto Rico is hosting events in three of the top Latino markets in the United States, New York, Miami and Los Angeles.
Company plans include a Rum Academy for bartenders led by mixologists Steve Olson, partner in Beverage Alcohol Resource (BAR), for the New York event; and Tony Abou-Ganim, The Modern Mixologist, for Miami and Los Angeles. Evening cocktail receptions will feature performances by jazz artists Nestor Torres in Miami and William Cepeda in New York. Chef Wilo Benet plans to prepare dishes made with rum as an ingredient.
Rums of Puerto Rico, a division of the Puerto Rico Industrial Development Company (PRIDCO), was created in 1948 to promote the sale of all rums shipped from Puerto Rico to the mainland U.S. Rums of Puerto Rico sponsors events in collaboration with the Puerto Rico Tourism Company.
---
"Beyond the 30 Second Spot" audio recording
Listen to a 105-minute discussion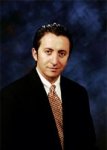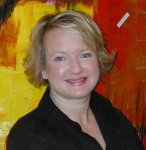 Panelists Ivan Cevallos, Hunter Heller, Kitty Kolding and Cynthia Nelson
Our panel of national experts discuss
• Challenges of measuring the impact of the 30-second ad spot
• Innovative tools are useful to reach Latinos
• Changes in marketing to Hispanics
• On which market segment are the changes most relevant
• Effects of technology and time shift on consumer behavior
• Role of multi-screens
• Getting started
• Tips for marketing professionals
Click here to find out about Beyond the 30 Second Spot
---