Posted by Elena del Valle on November 15, 2007
Arturo Duran, CEO of ImpreMedia Digital, LLC
Photo: ImpreMedia Digital, LLC
LaVibra.com, an ImpreMedia website, will feature the official Spanish-language version for the Presidential Dialogue Series hosted by MySpace and MTV's Choose or Lose which promise live, "candid conversations" with presidential candidates.
A dialogue with Senator Barack Obama on the campus of Coe College in Cedar Rapids, Iowa was streamed. MTV News Correspondents Gideon Yago and Sway Calloway, as well as WashingtonPost.com political reporter Chris Cillizza moderated the session. Pollsters John McLaughlin and Geoffrey Garin oversaw the real-time polling data and questions submitted via MySpaceIM and Think.MTV.com. No Hispanic media moderators or pollsters participated in the process. A translated video of the first Presidential Candidate Dialogue with former Senator John Edwards is archived on LaVibra.com.
"ImpreMedia Digital is using the Internet in a unique way to inform and educate our readers, and U.S. Hispanics alike, in the political process of the country in which they live, work and progress," said Arturo Duran, chief executive officer of ImpreMedia Digital, LLC.
According to promotional materials, the Presidential Dialogue series marks the first time home viewers are able to submit questions in real-time to the candidates. MySpaceIM will provide the platform for users to submit questions during the event on MySpace, Choose or Lose and in Spanish on LaVibra.com. Each event, held at a college campus, is an hour long.
The Presidential Dialogue series promises to feature frontrunner candidates from the Republican and Democratic parties. In addition to the Spanish language content on LaVibra.com, print publications La Opinión in Los Angeles and El Diario La Prensa in New York will make the dialogues available to readers in print and online advertising.
LaVibra.com entertainment magazine and website targets Hispanics between 18 and 34. LaVibra is not yet measuring audience reach. ImpreMedia is one of the largest Spanish language newspaper and online news publishers in the United States. MTV Networks, a unit of Viacom, is a leading creator of programming and content with more than 130 channels. MySpace, a unit of Fox Interactive Media Inc., is a lifestyle portal.
---
"Latino Media and Hispanic Media Training" audio recording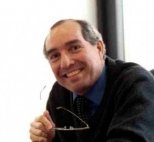 Presenters Federico Subervi, Ph.D. and Elena del Valle, MBA
Find out
• About the hundreds of Latino media
• Who are the major Hispanic media
• Type of media outlets they represent
• Languages in which they are produced
• Programming and content they offer
• Hispanic media geographic reach
• Hispanic media challenges
 Click here for information about "Latino Media and Hispanic Media Training"
---