Posted by Elena del Valle on November 7, 2007
Karyme Lozano, Valentino Lanus, Elizabeth Alvarez, and Carlos de la Mota, some of the  2007 Fama Magazine awards winners
Photo: Fama Magazine 
Miami based Fama Magazine recognized 17 Latino artists during this year's Fama Awards. The honorees were selected by the magazine's readers and had to be present to win. More than 700 party goers and 100 celebrities attended this year's Fama Awards in South Beach, Florida. The Fama Awards are designed to "rescue the value and the idea of awarding in general, to honor achievement."
"All the awards in the U.S. Hispanic market are for music and usually only for one network; Univision will not mention the Billboards Awards and Telemundo will do the same with Premio lo Nuestro. The award like Premios TVNovela is only for the novelas in Televisa," said Al Vazquez, owner, Fama Magazine.

  Each Fama Award is cast in bronze and weighs six pounds
The most representative of TV's continuing drama presentations, music, cinema and entertainment, according to Fama Magazine readers were: Cachao, Golden Lifetime Achievement; Christian Meier, Best Actor, TV Drama; Elizabeth Alvarez. The Best Actress, TV Drama; Elluz Peraza, "Toda una vida" Fama Award; Héctor Suárez, "Toda una vida" Fama Award; Karyme Lozano, The Best Actress TV Drama; Mauricio Zeilic, Outstanding Communicator Fama Award; María Elena Salinas, TV Journalist of the year Fama Award; Miguel Varoni, Best Actor Cinema Fama Award; Natalia Streignard, Best Actress International TV Drama Fama Award.
Also recognized were Osvaldo Rios, Best Actor Fama Award; Sergio Sendel, Best Actor in the role of a villain Fama Award; Fama Recognition for Alfonso de Anda Best Presentor Special Events for TV; Fama Recognition for Arap Bethke for Best young actor; Fama Recognition for Candela Ferro, Best Presenter TV; Fama Recognition for Carlos de la Mota; Fama Recognition for Felipe Viel; and Fama Recognition for Marger.
---
"Segmentation by Level of Acculturation" audio recording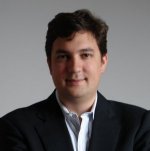 Presenter Miguel Gomez Winebrenner
Discusses
Assimilation versus acculturation
Factors that affect Latino acculturation
How to know if someone is acculturated
Number of years necessary for acculturation
Effects of immigration debate on acculturation
Three main ways of segmenting Latinos
Click here for details about "Segmentation by Level of Acculturation"
---
Previous Fama Awards recipients include Celia Cruz, Don Francisco, La India, José José, Kate del Castillo, Guy Eckerd, Vico C, Adamaris López, Ariel López Padilla, Marlene Favela, Walter Mercado, Itatí Cantoral, Gabriela Spanic, Mario Cimarro, and Charytín Goyco.Fama Magazine was first published in 1997 under the title Osmus. 
In 1991, the magazine was restructured and renamed to Fama (Spanish for fame). About 70 percent of the magazine's readers are women with a median age of 34. According to a company spokesperson, Fama Magazine has a national verified circulation of 150,000 with half sold to subscribers and the remainder sold at newsstands. The online edition has two million page hits per months.
---
"Emotional Branding: How to capture the heart and mind of the Hispanic consumer" audio recording


"Emotional Branding" was recorded January 2007 during the Strategic Research Institute 13th Annual Blockbuster Marketing to U.S. Hispanic and Latin America conference in Miami, Florida. Receive a free downloadable copy by completing our Visitor Survey.
Click here for your free copy of Emotional Branding
---