Posted by Elena del Valle on November 2, 2007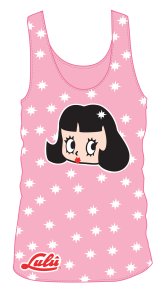 Duck and Lulu t-shirts
Photos: Palomita
Mexican entrepreneur, Molly Robbins and her company LicenZing LLC, launched Palomita, a new junior and girls fashion brand for Hispanics at the Magic show in Las Vegas earlier this year. Robbins secured exclusive rights to use trademarks and vintage art from various Latino companies, including the logos and characters, for to junior and girls apparel. Relying on nostalgic art from Latin America, the brand is designed to appeal to Hispanic women of all ages, an underserved market segment, with the company motto "Por fin una marca para ti" (Finally a brand for you).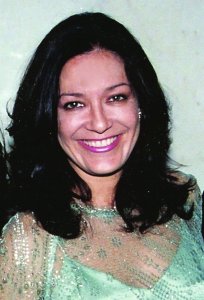 Molly Robbins, Palomita founder
Based in San Rafael, California, Palomita features designs from fruit drinks of Pascual Boing, clothing detergents Zote and Roma, Topo Gigio the puppet mouse, and pastries from Bimbo. The items are manufactured by Wish Licensing in Central America of cotton and rayon mix, and some in 100 percent cotton.
"We have also focused on the strength of the social media; we have a My Space, work with blogs, and an array of Latino news web sites. We participate in events such as the Miss Universe Pageant, MTV Latino Awards 2007, Tri City pageant etc.," said a company spokesperson about Palomita's promotional efforts. "We have worked with radio stations such as Bloomberg news and local 1010 am radio; we also work with Latino news papers nationwide; finally we have strategically placed ads in magazines nationwide. We are where Latinos are, everywhere."
---
"Emotional Branding: How to capture the heart and mind of the Hispanic consumer" audio recording


"Emotional Branding" was recorded January 2007 during the Strategic Research Institute 13th Annual Blockbuster Marketing to U.S. Hispanic and Latin America conference in Miami, Florida. Receive a free downloadable copy by completing our Visitor Survey.
Click here for your free copy of Emotional Branding
---
The company website offers t-shirts, pajamas ($20) and market bags ($24) for sale. Palomita clothes are available at JCPenney, Sears Mexico and online. Mervyns and Wal-Mart are considering carrying the Palomita line.
A line with masculine designs and products from cement companies, tire manufacturers, beverage and confection makers, Chucho, will be launched early next year. The initial launch will have 10 to 15 designs in an assortment of colors for buyers to choose from.
---
"Latino Family Dynamics" audio recording


 Brenda Hurley and Liria Barbosa
Discuss
Latino purchasing habits and products they favor
Latino family characteristics
Latinos and extended families
Division of duties, responsibilities within the family
Who is the decision maker in the Latino family
Who is the information provider in the Latino family
Click here to find out about Latino purchasing habits and "Latino Family Dynamics"
---