Posted by Elena del Valle on November 1, 2007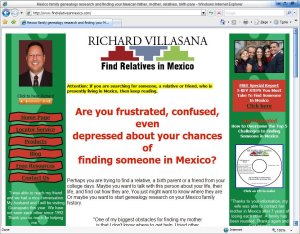 Click on image to enlarge
Photos: FindRelativesInMexico.com
Since it was established 18 months ago, Chula Vista, California based FindRelativesInMexico.com has worked with 3,000 United States residents wanting to make contact with relatives in Mexico. Founded and owned by Richard Villasana, the website business relies on staff in the United States and Mexico. FindRelativesInMexico.com has worked with attorneys for child custody cases with a parent living in Mexico, foster agencies, and child services from around the country.
Since the website was redesigned recently by Juan Carlos Garcia, a Mexican graphic artist, there has been an increase in visitors from Mexico of more than 300 percent. The site is so popular with Spanish speakers a Spanish language version of the website is in the works.
"Soon, clients will be able to present their information, have it evaluated and be presented with the service that best fits their research level of ease or difficulty for under $40. We have taken our experience from working with over 3,000 clients and are preparing to launch a new system that will walk clients through the research process," said Villasana.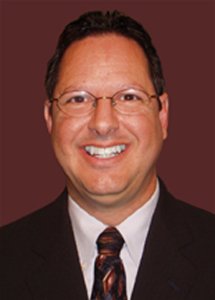 Richard Villasana, owner, FindRelativesInMexico.com
"One of the greatest challenges facing people is not knowing what information they must have and then how to apply it. With the new system clients will only spend about ten minutes entering needed information compared to non-clients who spend months, even years searching with no guidance and no results. Clients will know the probability of successfully finding a person. For clients with complex issues, they will get the professional consulting needed to be reunited with someone in Mexico." 
Services range from $127 to $257 depending on the information clients provide on the person they want to find. The company researches records in Mexico to identify the person or a relative. Research varies from each case although most require access to government records that are not digitized. Average time for a search is about two weeks.
According to Villasana, finding a relative may be the key to locating a particular person. Relatives are often able to provide missing information on the person sought, especially in cases where the person has moved to another part of Mexico. Villasana is a professional speaker and president of The Mexico Guru. He authored The Insider's Guide to Doing Business in Mexico.
---
"Search Engine Marketing to Hispanics" audio recording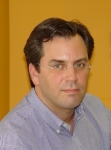 Presenter Matias Perel, founder and president, Latin3
Find out about
The 16 million Latino online users
Types of online access among Hispanics
Latino online user language preferences
What they do online
Usage by age
Income levels among Hispanics who visit the Internet
Internet use by Hispanics
Click here for information on "Search Engine Marketing to Hispanics"
---