Posted by Elena del Valle on October 31, 2007
October/November 2007 Ser Padres cover
Photos: Meredith Corporation
Meredith Corporation will merge Healthy Kids en Español and Ser Padres, a parenting publication, to create one of the largest Spanish-language consumer magazines in the United States targeting Latino parents. The revamped free magazine, Ser Padres, will be published eight times a year with a circulation of 700,000.  The February/March re-launched issue of Ser Padres, featuring a fresh look and new logo, will be available January 11, 2008.
 Ruth Gaviria, executive director, Meredith Hispanic Ventures
"Ser Padres was first-to-market in the Hispanic parenting space and has been a trusted resource for more than 17 years," said Ruth Gaviria, executive director of Meredith Hispanic Ventures. "Now, we are growing the brand and offering a superior publication to readers and advertisers. Readers will get more culturally-relevant editorial that focuses on the well-being of the Hispanic family, including finances, health, family activities and meal planning."
The new Ser Padres promises concise articles for the multi-tasking parent, new sections on home décor, women's health, pregnancy news and shopping guides. The magazine will also include articles on cultural heritage, values and education and signature sections like "Profile of a Hispanic Mom." 
---
"Emotional Branding: How to capture the heart and mind of the Hispanic consumer" audio recording


"Emotional Branding" was recorded January 2007 during the Strategic Research Institute 13th Annual Blockbuster Marketing to U.S. Hispanic and Latin America conference in Miami, Florida. Receive a free downloadable copy by completing our Visitor Survey.
Click here for your free copy of Emotional Branding
---
Ser Padres staff hope to encourage reader interaction with sections like "My Favorite Photo," where parents are invited to submit family shots that may be considered for inclusion in a future issue of the magazine. Ser Padres is expected to feature a new look with more sophisticated visuals and photographs taken shot outside of the studio.
McDonald's, Clorox, Fisher Price, Publix and the Milk Processor Education Program (PEP) plan to advertise in 2008. Meredith launched Ser Padres in the fall of 1990 as an off-shoot of Parents magazine. The magazine is distributed via pediatrician and gynecology offices.
Alberto Oliva, editor-in-chief, Ser Padres
"We'll be able to get to know our reader better and deliver even more information to help her raise healthy and happy kids," said Alberto Oliva, editor-in-chief, Ser Padres. "I'm excited for the next phase of Ser Padres."
Meredith Corporation is a leading media and marketing company with businesses centering on magazine and book publishing, television broadcasting, integrated marketing and interactive media. The Meredith Publishing Group features 25 subscription magazines and publishes 180 special interest publications under 80 titles. Meredith has more than 400 books in print and owns 13 television stations.
Additionally, Meredith has an online presence that includes more than 40 websites and two broadband channels, Better.tv and Parents.tv. Meredith has a consumer database of 85 million names available for magazine and television marketing and advertising campaigns. Meredith publishes three other Spanish language magazines, Espera, with a circulation of 375,000 and 12 Meses with a circulation of 300,000, published twice a year; and Siempre Mujer, a bi-monthly magazine for Hispanic women. Siempre Mujer averages 115 pages and has a circulation of 400,000. It is available in newsstands and by subscription.
---
"Marketing to New Hispanic Moms – a case study" audio recording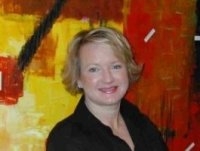 Presenter Cynthia Nelson, COO, Todobebe
Find out about
• New Latina mom market
• Baby demographics including market size, profile
• New moms' language preferences
• Latino baby market trends
• Factors influencing Hispanic baby market
• Location of new Hispanic moms' market
• Issues affecting new Latino moms
• Todobebe strategies
Click for information on "Marketing to New Hispanic Moms – a case study"

---