Posted by Elena del Valle on October 30, 2007
Ana Ondina Martínez, co-chair, IBM La Familia Technology Week
Photo: IBM 
During IBM's recent seventh annual La Familia Technology Week, the company reached out to Hispanic business owners with a free toolkit for small businesses promoted to spur economic development and job growth. La Familia Technology Week is a national public awareness campaign designed to inform Hispanics of the value of science and technology to access educational, employment and entrepreneurial resources.
As part of the program, IBM planned to expand its ¡TradúceloAhora! grant program to over 200 schools and non-profit organization in North America and Latin America. The idea behind the program is to enhance communication between Spanish-only speaking families and school and other officials who speak English. IBM also planned to donate Reading Companion, an interactive web-based technology designed to improve literacy skills, to Hispanic populations.
IBM is a presenting sponsor of the program along with Career Communications Group. The company plans to feature the Small Business Toolkit, ¡TradúceloAhora! and Reading Companion at dozens of La Familia workshops, cyber cafes and technology open houses at schools, universities churches, community organizations, and science centers across the United States.
"IBM's involvement in La Familia reflects the company's commitment to the communities in which it does business," said Ana Ondina Martinez, territory director, Small Medium Business, IBM and a La Familia Technology Week co-chair. "We want to make sure that Hispanic youth have the skills they need to excel as students and to hopefully, join the next generation of innovators, scientists and engineers. We want more Hispanic entrepreneurs to have tools that will help them manage and grow successful firms that will help fuel our economy. We want to make it easier for Spanish-only speaking adults and seniors to access career opportunities and vital services. For this to be a truly collaborative society, everyone must be able to contribute. La Familia is like an engraved invitation encouraging members of Hispanic communities to come, see and find their place in the Digital Age."
IBM launched the new Small Business Toolkit in July 2007 with the International Finance Corporation, the private sector arm of the World Bank. It is a free online portal developed to provide small business owners in the U.S. and emerging markets around the world business information, tools and training services usually reserved for Fortune 1000 Companies.
---
"Best in Class Hispanic  Strategies" audio recording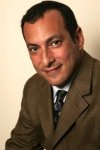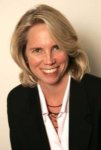 Presenters Carlos Santiago and Derene Allen
Find out what makes 25 percent of the top 500 Hispanic market advertisers out perform the remaining companies

Discover what questions to ask, steps to take to be a Best in Class company
Click here to buy "Best in Class Hispanic Strategies" audio recording
---
Small Business Administration information indicates there are nearly 2 million Hispanic-owned businesses in the U.S. and there may be 3.2 million by 2010. The Small Business Toolkit is meant to help businesses grow by providing them information useful in implementing sustainable business practices in financing, accounting, international business, marketing, legal matters and human resources. It was also designed to provide an online forum with on-line conferencing, blog capability, group calendars, survey builders, and a multilingual business directory.
According to promotional materials, leveraging an enhanced version of IBM's WebSphere technology, ¡TradúceloAhora! is designed to bridge the communications gap between Spanish and English. ¡TradúceloAhora! translates e-mails bi-directionally (English-to-Spanish and Spanish-to-English). It also translates websites automatically from English to Spanish, enabling Spanish-only speaking families to communicate with English speaking officials at their children's schools and access information about employment opportunities and key services. 
Another tool, Reading Companion, was developed by IBM researchers in partnership with teachers in IBM partner schools and not-for-profit organizations. It uses speech-recognition technology that "listens" and provides individualized feedback to the user, enabling readers to practice their pronunciation as they acquire reading skills. IBM established a $2 million grant to donate Reading Companion to more than 220 schools and nonprofit organizations around the world. There was no information available on the number expected to reach U.S. Hispanics.
"IBM's focus is business to business versus selling to consumers, hence it does not track its clients by ethnicity. Recognizing, however, that U.S. Hispanic purchasing power is roughly $700 billion and that companies owned by Hispanics are one of the nation's fastest growing business segments, IBM recognizes that Hispanic owned businesses are strategic clients that are key to the company's growth," said Ondina Martinez. "In 1997, IBM established the Market Development Group to ensure that businesses owned by Hispanics and other constituent groups recognize that IBM wants to partner with them, and that they understand how technology can help them manager and grow their businesses. La Familia Technology Week falls under the auspices of IBM global Workforce Diversity and Corporate Citizenship & Corporate Affairs."
According to the IBM website, in 2006 IBM's annual revenue was $91.4 billion with a net income of $9.4 billion and total assets of $103.2 billion. There were 133,973 employees in the United States of which 5,609 were Hispanic. In 2005, the Hispanic Association on Corporate Responsibility ranked IBM the number one Fortune 100 company for Hispanics.
---
Target Latinos effectively by anticipating changes in the market with
"Hispanic Projections with 2007-08 update" audio recording

Presenter Roger Selbert, Ph.D.
Find out
About Latino buying power growth in the future
How Latino market growth compares with other markets in the U.S.
What drives the rise of Latino economic clout
Who should target the Latino market
What is the size of the Hispanic affluent market
If the luxury Latino market is growing 
Stay ahead of your competion with "Hispanic Projections"
---