Posted by Elena del Valle on October 29, 2007
Marisa Rivera-Albert, president, National Hispana Leadership Institute
Photo: National Hispana Leadership Institute
A podcast interview with Marisa Rivera-Albert, president, National Hispana Leadership Institute is available in the Podcast Section of Hispanic Marketing & Public Relations, HispanicMPR.com. During the podcast, Marisa discusses the National Hispana Leadership Institute with Elena del Valle, host of the HispanicMPR.com podcast. 
Marisa dedicates her time to fulfilling the mission of the National Hispana Leadership Institute (NHLI), a non-profit organization dedicated to the education and leadership development of Hispanic women. NHLI's mission is "to develop Hispanas as ethical world leaders through training, professional development, relationship building and community and world activism.  
Prior to becoming president of the Institute, Marisa was vice president of Development for the organization. She has over 26 years of combined educational, leadership development, consulting, international and community development experience. Before working at NHLI, Marisa was special assistant to the president for Diversity and Community Relations at Black Hawk College in Illinois. She also worked for seven years at Western Illinois University managing the Hispanic Program for Educational Advancement and the Learning To Lead Program for Hispanic students. 
Marisa is originally from San Juan, Puerto Rico. She has a B.A. in Communications from American University and a Master's degree in Education Administration from Western Illinois University. She is also a graduate of the Harvard University JFK School of Government Executive Program, the Center for Creative Leadership Institute, the Gallup Leadership Institute, the Harvard Business Executive Program on Corporate Governance and the Mexican American Solidarity Foundation. 
She is the recipient of the Cesar Chavez Community Service Award by the U.S. Hispanic Leadership Institute, a Huesped Ilustre Medal recipient from the city of Ayacucho, Peru, The Women Helping Women Award by the Hispanic Professional Women's Association, the Trailblazer Award by Latina Style Magazine, the Global Impact Leadership Award from the Hispanic Women's Corporation, the Superior Honor Award from the State Department, the Administrative Excellence In Promoting Multiculturalism Award from Western Illinois University, and the Illumination Award from the City Club of the Quad Cities. She has been featured in Hispanic Magazine, the Woman MBA Magazine, "Hispanics Today," Lifetime Television for Women, Champions of Change, LatinaStyle magazine, and Monster.com.
To listen to the interview, scroll down until you see "Podcast" on the right hand side, then select "HMPR Marisa Rivera-Albert," click on the play button below or download the MP3 file to your iPod or MP3 player to listen on the go, in your car or at home. To download it, click on the arrow of the recording you wish to copy and save to disk. The podcast will remain listed in the October 2007 section of the podcast archive.
---
"Best in Class Hispanic  Strategies" audio recording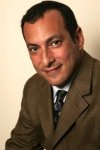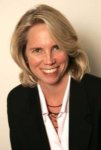 Presenters Carlos Santiago and Derene Allen
Find out what makes 25 percent of the top 500 Hispanic market advertisers out perform the remaining companies

Discover what questions to ask and steps to tak to be a Best in Class company
Click here for details on "Best in Class Hispanic Strategies"
---
Click the button to hear the podcast: