Posted by Elena del Valle on October 26, 2007
Beyond Translation cover
Photo: Moving Target Research Group
In her soon to be released book, Beyond Translation The Marketer's Field Guide to Understanding Today's Transcultural Consumer, Valerie Romley, chief research officer of Moving Target Research Group, promises readers insights and strategy for marketers to connect with consumers of the top three emerging majorities in the United States,  Hispanic, Pacific-Asian and Asian-Indian markets. 
The 242-page book, published by Moving Target Press, will be available online and in print October 29, 2007. Marketing professionals are invited to download a copy free at the company website. The general public can purchase a paperback copy for $24.95.
According to promotional materials, it is designed as a guide for marketers seeking to understand who, what, how and why consumers respond to marketing strategies. The author focuses on insights on culture and context that simultaneously drive conflicting behavior and prevent effective communication across cultures. She dedicates about half of the book to Hispanic market issues.
"Asian-Americans, Hispanic-Americans, Asian-Indian Americans are blurring the traditional symbols of ethnicity based on race, language, country-of-origin and culture," said Romley. "They are rapidly evolving and challenging the definition of 'ethnic' or 'multicultural' marketing. The book goes beyond the language of debate, beyond 'in-culture marketing,' beyond the repurposed marketing clichés and gives marketers the tools necessary to understand the drivers behind behavior, so that they can develop relevant and effective connections that resonate with the core of today's transcultural consumer."
---
"Best in Class Hispanic  Strategies" audio recording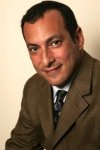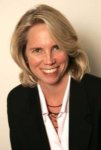 Presenters Carlos Santiago and Derene Allen
Find out what makes 25 percent of the top 500 Hispanic market advertisers out perform the remaining companies

Discover what questions to ask, steps to take to be a Best in Class company
Click here to buy "Best in Class Hispanic Strategies" audio recording
---
In the book, she also illustrates marketers' most common key failures and their effects on communication breakdowns. The field guide offers seven steps to help readers crack the multicultural code and connect with transcultural consumers.
Romley, founder of Moving Target Research Group, specializes in general and transcultural markets with consumer research and fieldwork. She describes Experiential Research as proprietary methodology that combines the cultural intelligence, contextual research, influencer and experiential marketing to connect brands with their target markets. Moving Target Research Group is a global brand research consultancy.
---
Click here to purchase Beyond Translation; The Marketer's Field Guide to Understanding Today's Transcultural Consumer
---