Posted by Elena del Valle on October 25, 2007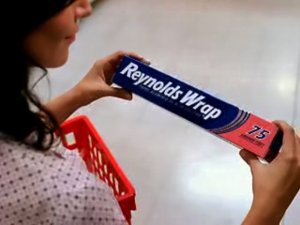 A scene from the new commercial
Photo and video: Bromley Communications
Reynolds Wrap Aluminum Foil recently began airing Spanish language television and radio ads in the United States, Puerto Rico, Mexico and Panama, part of a campaign scheduled to run from October to December of this year. In the United States, the ads will be broadcast in Houston, Los Angeles and Miami during the initial launch stage. Scroll down to watch the ad video.
Produced by Bromley Communications, the focus of the 15 and 30 second television ads and 60 second radio ads is on the strength of the foil. Because the foil is stronger than other brands, the ad argues, it means the lady of the house will use less and save money. The ads feature examples of occasions where "only Reynolds Wrap will do."
"We had faith that Bromley hit the nail on the head with this strategy," said Charles Kinsolving, senior brand manager, Reynolds Wrap. "Over the last few years the agency has provided outstanding guidance in the Hispanic marketing area, as evidenced in this new campaign."
---
"Emotional Branding: How to capture the heart and mind of the Hispanic consumer" audio recording


"Emotional Branding" was recorded January 2007 during the Strategic Research Institute 13th Annual Blockbuster Marketing to U.S. Hispanic and Latin America conference in Miami, Florida. Receive a free downloadable copy by completing our Visitor Survey.
Click here for your free copy of Emotional Branding
---
Luisa Donis, group account director, Bromley Communications
"The underlying insights that are captured in this work are universal for Hispanics and Latin Americans, which is why the spots work beautifully in regions that are so diverse," said Luisa Donis, group account director at Bromley Communications. "Our creative team understood the high value that Latin households have for everything related to their kitchen, meals and food safety and that comes across in the work."
Since 2006, Bromley Communications has been the Hispanic agency of record for Alcoa Consumer Products, makers of Reynolds Wrap Aluminum Foil. Ron Landreth, group creative director at Bromley, was responsible for the concept and execution of the campaign. Ignacio Guzman was the associate creative director and Magaly Chocano was producer in charge supervising Milagro Films, an independent production company.
Headquartered are in San Antonio, Texas, Bromley Communications is a full-service integrated communications agency offering advertising, public relations and promotions services targeted to the Hispanic consumer. AstraZeneca, Procter & Gamble, Burger King, The National Pork Board, Payless ShoeSource, Coors, General Mills, and Nestlé USA are Bromley Communications clients.
Alcoa Consumer Products, a business of Alcoa Inc., is a leader in the consumer packaged goods industry, supplying foil, film and paper products to the retail and foodservice sectors. No information was available on Reynolds' Hispanic market penetration. Other Reynolds Consumer Products include Reynolds Wrap Aluminum Foil, Reynolds Plastic Wrap and Reynolds Cut-Rite Wax Paper.
Click on the play button to watch the Reynold's Wrap ad Piénsalo:
---
"Best in Class Hispanic  Strategies" audio recording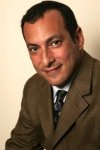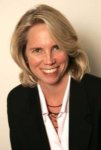 Presenters Carlos Santiago and Derene Allen
Find out what makes 25 percent of the top 500 Hispanic market advertisers out perform the remaining companies

Discover what questions to ask, steps to take to be a Best in Class company
Click here to buy "Best in Class Hispanic Strategies" audio recording
---