Posted by Elena del Valle on October 24, 2007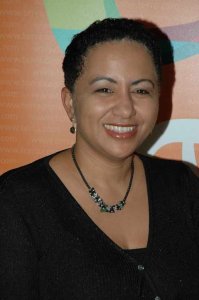 John Begert, chief marketing and branding officer, V-me and Michele Azan, vice president, sales and business development Terra Networks
Photos: V-me, Terra Networks
Terra Networks, a popular Internet portal for Spanish speaking U.S. Hispanics, and V-me, a new national Spanish network developed with public television, recently established a strategic partnership. As part of the agreement, the media entities join forces for online sponsorship sales, shared content, cross-platform promotion, and the creation of packages targeting V-me's Hispanic demographics. In addition to handling V-me online sales efforts, Terra.com will provide operational and support services including inventory and campaign management for V-me.
As part of the agreement, the sales teams for both companies plan to offer new options for national clients looking to connect to U.S. Latinos. The national sales effort is jointly led by V-me's Michael Ginn, senior vice president, sponsorship and sales and Terra.com's Michele Azan, vice president of sales and business development. They expect to work closely with V-me and Terra's programming, marketing and online teams.
"The relationship that we have established with V-me provides a unique win-win situation. The strengths and growth opportunities that both Terra.com and V-me have as separate entities become magnified when we work together," said Azan. "This is a perfect marriage of online/offline content integration and provides increased opportunities for future TV web partnerships."
V-me and Terra.com plan to integrate online content to reflect and enhance V-me's lifestyle, current affairs and entertainment options, and offer community-enhancing tools and resources for U.S. Hispanics. V-me executives hope to eventually reach 30 million Spanish speaking and bilingual Hispanics.
"V-me is building a new national Hispanic media presence in partnership with world-class brands like Terra.com, who share our mission to reach consumers with quality  TV and web content, educational programs, and events," said John Begert, V-me's chief marketing and branding officer. "Combining Terra.com's reach and expertise with V-me's innovative online presence and a TV universe approaching 30 million homes, takes our offer to a whole new level."
V-me, pronounced veh-meh, offers original and exclusive programs about: kids, lifestyle, nature, science, history, current affairs, music, arts, and nightly movies. The 24-hour digital broadcast network is presented by public television stations and carried on basic digital cable and satellite. V-me is the first venture announced by newly formed media production and distribution company, V-me Media Inc. Terra Networks is a global Internet group with a presence in the U.S. and Latin America. The group operates websites in the United States, Spain and Latin America.
---
"Beyond the 30 Second Spot" audio recording
Listen to a 105-minute discussion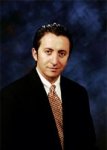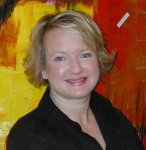 Panelists Ivan Cevallos, Hunter Heller, Kitty Kolding and Cynthia Nelson
Our panel of national experts discuss
• Challenges of measuring the impact of the 30-second ad spot
• Innovative tools are useful to reach Latinos
• Changes in marketing to Hispanics
• On which market segment are the changes most relevant
• Effects of technology and time shift on consumer behavior
• Role of multi-screens
• Getting started
• Tips for marketing professionals
Click here to find out about Beyond the 30 Second Spot
---