Posted by Elena del Valle on October 22, 2007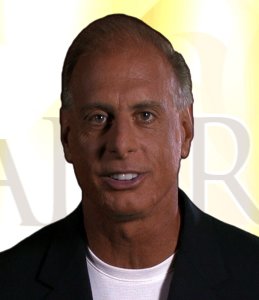 Frederick Ackourey, co-founder and chief executive officer, GroundWork Equity and Telegaleria
Photo: TeleGaleria
A podcast featuring an interview with Frederick Ackourey, co-founder and chief executive officer, GroundWork Equity is available in the Podcast Section of Hispanic Marketing & Public Relations, HispanicMPR.com. During the podcast, he discusses TeleGaleria, a new TV shopping channel for Spanish speaking Latinos with Elena del Valle, host of the HispanicMPR.com podcast.
Frederick is a founding partner of GroundWork Equity, an active private equity firm focused on media and technology start-ups. He also founded CAG Technologies. As chairman and chief executive officer of CAG Technologies, Frederick realized 14 straight years of profitability and co-developed products with Ascend Communications.
---
"Search Engine Marketing to Hispanics" audio recording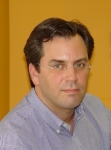 Presenter Matias Perel, founder and president, Latin3
Find out about
The 16 million Latino online users
Types of online access among Hispanics
Latino online user language preferences
What they do online
Usage by age
Income levels among Hispanics who visit the Internet
Internet use by Hispanics
Click here for information on "Search Engine Marketing to Hispanics"
---
The products at Ascend were major building blocks that helped to establish UUnet, AOL and MSN as channeling leaders. He was also part of the executive management team of Zhone Technologies, a $500 million start-up. Zhone acquired CAG in 1999 and Frederick became vice president of Product Development.
To listen to the interview, scroll down until you see the "Podcast" on the right hand side, then select "HMPR Frederick Ackourey" click on the play button below or download it to your iPod or MP3 player to listen on the go, in your car or at home. To download it, click on the arrow of the recording you wish to copy and save to disk. The podcast will remain listed in the October 2007 section of the podcast archive.
Click the button to hear the podcast: