Posted by Elena del Valle on October 16, 2007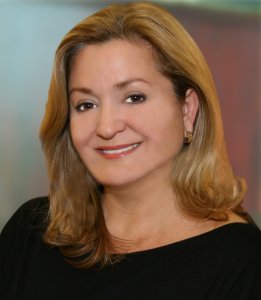 Cynthia Hudson-Fernandez, executive vice president, Mega TV
Photo:  Spanish Broadcasting System
As a result of an exclusive contract signed recently by Spanish Broadcasting System, Inc. (SBS) and DirecTV, beginning October 17, Mega TV Spanish language programming will be broadcast via the DirecTV Más platform on channel 405. According to promotional materials, MegaTV's programs will be available to DirecTV viewers in 210 markets across the country. No specific information was available from company representatives on Spanish language programming or viewer numbers.
During the last year and a half, Miami based Mega TV has been beefing up its content and growing steadily and quickly. The Emmy Award winning channel has leveraged programming with nationally recognized personalities Jaime Bayly and Maria Elvira Salazar and shows like Paparazzi TV to expand its reach beyond South Florida.
"This is the first step in our strategy for expansion and growth for Mega TV in the United States," said Raul Alarcón Jr, chief executive officer of SBS. "We are reaching the Hispanic consumer with greater strength each and every day, and we will continue to integrate radio, TV, and the Internet as part of our overall strategy of disseminating original content through different media outlets."
---
"Segmentation by Level of Acculturation" audio recording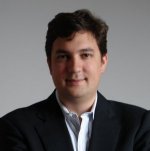 Presenter Miguel Gomez Winebrenner
Discusses
Assimilation versus acculturation
Factors that affect Latino acculturation
How to know if someone is acculturated
Number of years necessary for acculturation
Effects of immigration debate on acculturation
Three main ways of segmenting Latinos
Click here for details about "Segmentation by Level of Acculturation"
---
"Mega TV will add tremendous value to what is already the most comprehensive Spanish-language programming offer available nationwide," said John A. de Armas, vice president of WorldDirect, DirecTV, Inc. "As an exclusive channel on the DirecTV Más platform, Mega TV will provide our customers with a unique and compelling viewing experience. We look forward to having SBS join the DirecTV Más family."
"We are excited to start our national expansion by partnering with DirecTV," said Cynthia Hudson-Fernandez, executive vice president and chief creative officer of Mega TV. "To be able to offer original programs that deal with topics of national and international importance, while covering the events that truly concern the Hispanic community, confirms that Mega TV has the quality and originality to become a major player at a national level."
Several original productions will be incorporated into the new channel concept of Radio en Television with SBS radio shows "El Cucuy" from Los Angeles' La Raza 97.9 and "El Vacilón de la Mañana" from New York's Mega 97.9 serving to expand the radio brands onto television. According to Mega TV promotional materials, DirecTV Más customers will be able to watch the following Mega TV programs "María Elvira Live," "Bayly," "Paparazzi TV," "Mega News," "Chocolate con Pimienta," "Xpediente," "El Círculo," "Lamusica.com," "Código Astral," "Handyman," "Raíces & Recuerdos," "Mis 15," "Agenda del Inmigrante" and "Mega Cine."
DirecTV is a leading satellite television service provider. DirecTV Más offers Spanish and English language programming and satellite technology for digital quality picture and sound. The service provides access to 55 Spanish-language channels with programming from Mexico, Central and South America, Spain, Puerto Rico, and the Dominican Republic
Spanish Broadcasting System, Inc. is one of the largest publicly traded Hispanic-controlled media and entertainment companies in the United States. SBS owns and operates 20 radio stations located in New York, Los Angeles, Miami, Chicago, San Francisco and Puerto Rico. The Company also owns and operates Mega TV in Miami.