Posted by Elena del Valle on October 10, 2007
Click on image to enlarge
Photos: Martin Giovaneli, SCA Latam 
SCA Promotions and Entertainment Production Group (EPG) established a new company, SCA Latam, to bring the game show concept to brands and agencies in the United States and Canada. SCA Promotions is a Dallas, Texas provider of promotional risk coverage for contests, games and events and Entertainment Production Group is a Buenos Aires, Argentina-based game show producer.
Hoping to emulate its sister company's past success in Latin America, Africa and Europe, the new company will focus on the Hispanic market exclusively at the beginning. Promotional efforts will consist of announcements in the SCA Promotions newsletter; and outreach to the parent company's existing contacts and to Spanish language ad agencies in the United States. Executives hope SCA Latam will sign its first deal at the end of this year.
"Our goal is to bring our knowledge and success with the TV game shows to the U.S. and Canada first targeting the Hispanic market in the U.S. and then going after the entire market sector," said Martin Giovaneli, a representative for EPG who is overseeing the SCA Latam initiative.
The idea is for SCA Latam's big money game show promotions to enable brands to drive consumer behavior on a mass scale by giving consumers the chance to play for a million dollars or more on a live two- to six-minute TV game show aired on local and network television. Although initial efforts will be in Spanish only, executives are considering English outreach as well. Initially, the company will have six staff members in the United States and four in Argentina.
While each promotion is customized to meet the needs of the brand, the basic promotion format remains the same. A brand sponsors the game show, which can feature any big-money prizes desired, and enables consumers to enter for a chance to play on the game show via SMS or mailing in proofs of purchase. The game show is aired daily during the promotion period and a winning entry is selected on a random basis live on the air during each show. The company contacts the person selected at random by phone and allows him or her to play for the prizes. 
---
"Best in Class Hispanic  Strategies" audio recording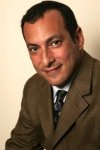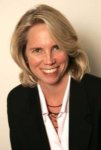 Presenters Carlos Santiago and Derene Allen
Find out what makes 25 percent of the top 500 Hispanic market advertisers out perform the remaining companies

Discover what questions to ask, steps to take to be a Best in Class company
Click here for more on"Best in Class Hispanic Strategies" audio recording
---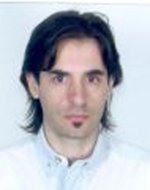 Martin Giovaneli
"We use different games depending on the promotion designed for the brand," said Giovaneli. "For example, we might feature a prize board containing 24 numbers and if the contestant selects the three numbers that reveal the brand's logo, he or she wins a million dollars. One of the most important components is that contestants always win a big prize. If they don't win the million dollar grand prize, they win a second or third place prize, such as $100,000 or a new car.
It really is a win, win, win. The consumer has the chance to win a life-changing prize and always walks away with something big. The TV network wins because the game show increases its ratings and revenues; and the brand sponsor wins because the promotion drives mass sales, engages consumers, and captures valuable customer information. And because SCA Latam assumes the promotional risk, the participating brand pays a fixed cost for the promotion that amounts to a fraction of the actual grand prize money being offered. When a big win occurs, SCA Latam pays the brand the grand prize so they can award the winner."
According to promotional materials, the two companies have worked together for 12 years, helping brands and their agencies launch more than 4,000 games show episodes in 19 countries, and award more than $32 million in cash and prizes. The game show promotion, utilized by Coca Cola, Unilever, Energizer, Nabisco, Colgate, Nestle, Procter & Gamble, PepsiCo, and SAB Miller worldwide, has been so successful that it landed in the Guinness World Records for driving 35 million entries in a single season.
SCA Latam, a subsidiary of Dallas-based SCA Promotions, will specialize in driving mass consumer response through large-money TV game show promotions.  Described as a leading provider of promotional risk coverage for contests, games and events founded in 1986, SCA Promotions has covered billions of dollars and paid out over $153 million in cash and prizes for sales and consumer product promotions, lottery and casino jackpots, radio contests, and direct mail, Internet and sports promotions. SCA Promotions has offices in Dallas, London and Calgary.
---
"Segmentation by Level of Acculturation" audio recording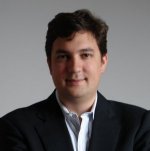 Presenter Miguel Gomez Winebrenner
Discusses
Assimilation versus acculturation
Factors that affect Latino acculturation
How to know if someone is acculturated
Number of years necessary for acculturation
Effects of immigration debate on acculturation
Three main ways of segmenting Latinos
Click here for details about "Segmentation by Level of Acculturation"
---