Posted by Elena del Valle on October 3, 2007
Click on image to enlarge
Photo: GuessNow.com
Predictive website GuessNow.com added a new category, Vida Latina, on Latino culture topics to its pages. The new section allows GuessNow members to guess the outcome of future Hispanic market events, in English. The website tests subscribers' predicting skills and rewards them with points which can be converted into money.
Florida based GuessNow launched the Latin category recently to increase Latino visitor traffic to its website. Executives see English speaking Latino consumers as such an essential market in the prediction arena and their website that they are spending 30 percent of their budget to market to Latinos.
"GuessNow.com will continuously fill their Vida Latina section with questions relevant to the Latin market. The company knows the importance U.S Hispanics give to events related to their ethnic group whether is politics, entertainment or business related so creating a category solely dedicated to these group is for sure the best way to attract the fastest growing minority group in the country," said Gabriela Nunez on behalf of GuessNow.
Guessnow.com entices subscribers to participate within 15 seconds of logging on by providing short multiple choice questions about the possible outcome of upcoming events. In addition to Vida Latina, Guessnow.com categories include business, finance, people, entertainment, sports, news, and politics.
---
"Segmentation by Level of Acculturation" audio recording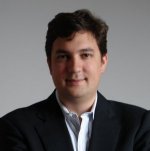 Presenter Miguel Gomez Winebrenner
Discusses
Assimilation versus acculturation
Factors that affect Latino acculturation
How to know if someone is acculturated
Number of years necessary for acculturation
Effects of immigration debate on acculturation
Three main ways of segmenting Latinos
Click here for details about "Segmentation by Level of Acculturation"
---
"Prediction markets fundamentally work on the wisdom of crowds," said John Ferber, chief executive officer, Guessnow.com. "We are taking the concept of predictive markets to the masses, including the Latin community. The Internet makes it possible for anyone's prediction to be known. We want every person's voice to be heard which helps shape our future."
Website promoters believe the site will draw people seeking clues on how to advance their business objectives, invest their money, pick winners in sports, choose winning stocks and who will win the 2007 Latin Grammy Awards. Common questions include: Why would you buy a Hybrid car? Will the print news media become obsolete within the next five years? Are the new music videos trivializing the political races? Do you think that immigrants that are in the U.S. illegally should have the right to stay in the U.S.?
Some of the questions in the Vida Latina section include: At this year's Los Premios MTV Latin America, which artist will receive the Video of the Year Award? Who will be the Best Independent Artist at Los Premios MTV Latin America awards? Which Urban Artist will win the award at Los Premios MTV Latin America? At this year's Los Premios MTV Latin America, which artist will receive the MTV Tr3's Best New Artist Award?
Established in July 2007, GuessNow is owned by Vandelay Industries and managed by Ferber, described as the creator of Advertising.com; as well as Jason Ellin as chief financial officer, Erik Simons in business development, Jason Boshoff as chief operating officer, and Nicole Hollander in marketing and business development. Just 60 days after the GuessNow website was launched it reported 15,000 users.