Posted by Elena del Valle on October 1, 2007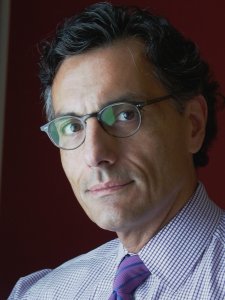 César M. Melgoza, managing director and senior partner, Latin Force and David Perez, CEO, Latin Force
Photos: Geoscape International, Latin Force
A podcast interview with Cesar Melgoza, managing director and senior partner, Latin Force LLC (at the time of the recording Cesar Melgoza was president of Geoscape International, Inc.) and David Perez, CEO, Latin Force LLC is available in the Podcast Section of Hispanic Marketing & Public Relations, HispanicMPR.com. During the podcast, they discuss the Hispanic Marketscape Overview and Latin Force with Elena del Valle, host of the HispanicMPR.com podcast.
Cesar has been an innovator in the development of market intelligence data, systems and analytic services. In 1995, he formed Geoscape International to focus on the application of marketing intelligence services, data and technology towards the multicultural and multinational markets. He led growth at Geoscape by developing products and services that provide geo-demographic, marketing and media data, predictive database modeling, and information enhancement systems. Most recently, he launched the Geoscape Intelligence System (GIS) and the DirecTarget system for database enrichment.
Cesar's career is a blend of information technology and market research. While completing his undergraduate degree at the University of California, Santa Barbara he helped build computer hardware for Information Magnetics Corp. While earning his master's degree in at the University of Texas at Austin, César was a research associate at one of the first Hispanic market research companies and also at the University's Center for Mexican American Studies.
---
Listen to Cesar Melgoza discuss 
"Changing Latino Landscape" audio recording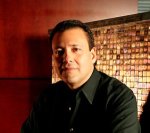 Presenter Cesar Melgoza, managing director, Latin Force Group
Find out about
• How demographic, social, political and economic factors affect Latinos
• Number of Hispanics in U.S.
• Hispanics as a percent of the mainstream population
• Number of Puerto Ricans in Puerto Rico
• Hispanics, including Puerto Rico, as a percent of U.S. mainstream
• Number of Asians and African Americans
• Estimated size of Hispanic market by 2012
• Percentage growth of new Hispanics per year
• Number of counties where Latinos are majority
• Areas of significant Latino growth
• Area of U.S. with a 950 percent Latino growth
• Role of acculturation
• Hispanicity segmentation
Click here for information on the Changing Latino Landscape
---
In the late 1980s, he developed and led desktop mapping and workgroup computing initiatives at Apple Computer in Cupertino, California. He went on to lead marketing and international business development at venture-funded Strategic Mapping, Inc. where he was instrumental in achieving annual revenue growth from $2 million to $35 million in four years. Born in Michoacán Mexico, Cesar grew up in California and has been a resident of various rural and urban population centers in the U.S.
David has worked with Kraft Foods, ING, MTV, Nike, Colgate-Palmolive, the National Football League, Neiman Marcus, Nickelodeon Networks, Cranium, Virgin Mobile, and Wells Fargo among others.   
Before starting Latin Force, David was president and co-founder of Lumina Americas a Hispanic and Latin American integrated marketing company financed with $25 million of institutional private equity. He is former chairman of the Cultural Access Group, a leading multicultural market research firm since 1986.
David is co-founder of the New Generation Latino Consortium, a non-profit industry advocacy group and founder of Silverlining, a non-profit internet-based community for families of terminally ill children.
To listen to the interview, scroll down until you see "Podcast" on the right hand side, then select "HMPR Cesar Melgoza, David Perez" click on the play button below or download it to your iPod or MP3 player to listen on the go, in your car or at home. To download it, click on the arrow of the recording you wish to copy and save to disk. The podcast will remain listed in the October 2007 section of the podcast archive.
Click the button to hear the podcast: