Posted by Elena del Valle on September 25, 2007
Click on image to enlarge
Photo: Hispanic Business magazine 
In its September issue Hispanic Business magazine identifies large companies with policies friendly to Latinos and minorites in a special section, "Diversity Elite 60." The magazine's staff used more than 30 variables to measure the commitment of top Fortune 1,000 companies, American subsidiaries of Global 500 companies, and large U.S. public and private companies to Hispanic hiring, promotion, marketing, philanthropy, and supplier diversity.
As part of the listing process and following self imposed privacy guidelines, the magazine only disclosed information that is already publicly available. The final directory lists the top 60 companies, based on a weighted processing of company data conducted by HispanTelligence, the research arm of Hispanic Business Inc. Tables illustrating the cumulative data, including individual company quartile scores, accompany the list. 
Information provided by magazine representatives indicates in making their selections they considered Hispanic and other minority representation on the board of directors and at the executive level; the company's efforts to hire minorities; their attempts to support, retain, and promote Hispanic and other minority employees; marketing and advertising efforts targeting Hispanic consumers, as well as philanthropic or community services for minority groups; and supplier diversity programs. There is no indication of the weight given to each category or how many years of data were considered.
---
"Best in Class Hispanic  Strategies" audio recording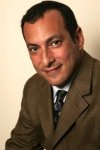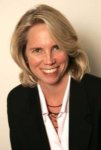 Presenters Carlos Santiago and Derene Allen
Find out what makes 25 percent of the top 500 Hispanic market advertisers out perform the remaining companies

Discover what questions to ask, steps to take to be a Best in Class company
Click here to buy "Best in Class Hispanic Strategies" audio recording
---
"While I can't disclose the weighting for each question in the survey, I can tell you that 33 of the 60 companies in the list reported having at least one Hispanic board member," said a Hispanic Business magazine representative.
The top ten choices of the magazine's editor's this year are Southern California Edison, AT&T, Wal-Mart Stores, JPMorgan Chase, Bank of America, Comerica, Marriott International, Union Bank of California; Verizon Communications; and Hyatt Hotels Corporation.
Hispanic Business Inc. publishes articles about research, trends and the growth of the U.S. Hispanic consumer market and the Hispanic enterprise and professional sectors.
---
Hispanic Marketing and Public Relations Understanding and Targeting America's Largest Minority book

"A must resource for practitioners/professionals expecting to reach US Hispanics; also valuable for college programs in marketing, public relations and communications. Highly recommended."
 Choice magazine
 Click here for information on the Hispanic Marketing & Public Relations books
---