Posted by Elena del Valle on September 20, 2007
Arturo Duran, CEO of ImpreMedia Digital, LLC
Photo: ImpreMedia Digital, LLC
ImpreMedia plans to expand its reach by targeting Hispanics through its newly launched online arm, ImpreMedia Digital, LLC. Company representatives are unsure if the outreach will be in Spanish only. Arturo Duran will be chief executive officer of the new company and Mary Zerafa, general manager of ImpreMedia's digital efforts since March of 2006, will be vice president, Strategy of ImpreMedia Digital, LLC.
"The creation of ImpreMedia Digital, LLC is an important event in the history of our young company," said John Paton, chairman and chief executive officer, ImpreMedia. "We intend to rapidly build upon our online strengths to better serve our audience and our advertisers. We will aggressively expand our digital offerings, which will not only include updates to our existing industry leading newspaper online sites, but also the development of new digital content sites as well. We will develop the new sites internally as well as through acquisition."
Prior to joining ImpreMedia, Duran was president of Interactive and Business Integration for Canwest Mediaworks, where he led the growth of online revenue of that organization and converted it into one of the largest Canadian news and information networks on 50 sites. Most of this growth came from the launch of a suite of online classified ads.
---
"Latino Media and Hispanic Media Training" audio recording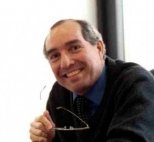 Presenters Federico Subervi, Ph.D. and Elena del Valle, MBA
Find out
• About the hundreds of Latino media
• Who are the major Hispanic media
• Type of media outlets they represent
• Languages in which they are produced
• Programming and content they offer
• Hispanic media geographic reach
• Hispanic media challenges
 Click here for information about "Latino Media and Hispanic Media Training"
---
Before joining ImpreMedia he was vice president, Multicultural, AOL Media Networks and vice president Marketing and Interactive Content, AOL Canada; and director of Business Development for AOL Mexico as member of the Team that launched AOL Latin America. Prior to his work at AOL, Duran was director of Business Development for the Iternet Division of the Polaroid Corporation. 
"Hispanics online are an under-served market and serving this market requires an innovative approach. Impremedia assets are the perfect entry points to help build this new robust community," said Duran.
Zerafa was previously corporate director of Marketing for ImpreMedia and vice president of Market Development and New Media for La Opinión. From 2000 to 2005, Zerafa served as director of New Media for La Opinión, ImpreMedia's largest newspaper and launched laopinion.com.
ImpreMedia is one of the largest Spanish language newspaper and online news publishers in the United States. ImpreMedia estimates its reach in print and online to be in excess of 10 million Spanish speaking Latinos.