Posted by Elena del Valle on September 17, 2007
"Viva la Guantanamera" cover
Photo: Nacional Records
Self described Latino-Jewish urban collective Hip Hop Hoodíos recently released a new five-song digital-only extended play recording, "Viva la Guantanamera EP" on Nacional Records. The Hip Hop Hoodios is Josh Norek and Abraham Velez. The duo will donate 18 percent of net profits from digital sales of the "Viva la Guantanamera" single to Amnesty International earmarked toward efforts to close the Guantanamo Bay Prison and encourage the full restoration of due process.
"Music has an infectious quality, particularly a song as joyous and entertaining as 'Viva la Guantanamera.' It is our hope that this song will inspire action against the continued  human rights abuses carried out at the Guantanamo Bay detention facility, where for more than five years now, individuals have been held without charge, without trial and without end," said Larry Cox, executive director, Amnesty International USA.
Produced by Wildog of Ozomatli, "Viva la Guantanamera" track guests include Wildog, Frank London and Lorin Sklamberg of The Klezmatics, Kemo the Blaxican of Latin hip hop pioneers Delinquent Habits, and instrumentalists Walter Miranda and Chris Washburne.
"Hip Hop Hoodios wanted to bring attention to the need for due process at Guantanamo Bay Prison, and are willing to put their money where their mouths are," said Norek, band co-founder. "Our group is concerned about America's place in the world – how can we lead the 'war on terrorism' and claim to be about 'freedom' when we are keeping people locked up indefinitely without trials or presenting evidence?"
"Hip Hop Hoodios is of course against terrorism, but feels America's policies are quite contradictory at times," said Velez. "Amnesty International's efforts to close Guantanamo Bay Prison were a good fit for us, and we are honored to be working with them."
Amnesty International plans to include the Hip Hop Hoodíos track on multiple Amnesty and Amnesty-related websites including AmnestyUSA.org, MusicForHumanRights.org, and TearItDown.org, and amnestyusa.org/espanol.
The "Viva la Guantanamera EP" includes remixes of tracks from the Hip Hop Hoodios previous album "Agua pa' La Gente." DJ Niño of Barcelona-based electronic duo The Pinker Tones put a dancefloor-friendly spin on the track "Agua pa' la Gente", while Hector Coulon a.k.a Leo Sidran (producer of Jorge Drexler's Oscar-winning "Al Otro Lado del Rio") recast "1492" with jazz bass. 
Also included on the mini-album is a new mix of "Havana Nagila" from the forthcoming V2 France release "Nu Jewish Musique." The iTunes edition of the EP includes two bonus tracks, a live Hip Hop Hoodíos performance of "Ocho Kandelikas" on LATV and "Tu Margarita."
Nonprofit Amnesty International, a 1977 Nobel Peace Prize recipient, is represented by more than 2.2 million human rights activists worldwide. Amnesty International investigates and exposes abuses, educates and mobilizes the public and strives to transform societies to create a safer, more just world. 
---
"Best in Class Hispanic  Strategies" audio recording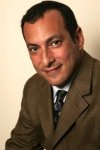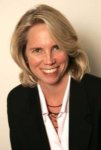 Presenters Carlos Santiago and Derene Allen
Find out what makes 25 percent of the top 500 Hispanic market advertisers out perform the remaining companies

Discover what questions to ask and what steps to be a Best in Class companies
Click here to learn about "Best in Class Hispanic Strategies" audio recording
---
To listen to the single "Viva la Guantanamera" from the "Viva la Guantanamera EP" album click on the play button below. 
---