Posted by Elena del Valle on August 20, 2007
Carlos Santiago and Derene Allen of Santiago Solutions Group
Photos:Santiago Solutions Group
A podcast interview with Carlos Santiago, president, Santiago Solutions Group and  Santiago ROI and Derene Allen, managing partner, Santiago Solutions Group, is available in the Podcast Section of Hispanic Marketing & Public Relations, HispanicMPR.com. During the podcast, they discuss best practices to reach Hispanics with Elena del Valle, host of the HispanicMPR.com podcast.
Carlos is a marketing strategy expert whose new paradigms in resource allocation, target marketing and quantitative prediction of multicultural purchasing behavior have been highlighted by national media including CNBC and The Wall Street Journal. Carlos has consulted and created profit and loss business units, branding and retail strategies across many industries.  
Beginning his career at Anheuser-Busch's strategic planning group, he internally consulted for beer, bread, snacks, bottled water and parks subsidiaries. Later, he was director of Ethnic Markets for Pacific Bell, where he launched Latino and Asian direct response initiatives targeting record growth. As NYNEX vice president of Premium Markets & Sales, he led the company's first centralized unit dedicated to Latinos, African Americans and Asians, rolling-out programs for growth, loyalty and reengineering processes.
---
"Best in Class Hispanic  Strategies" audio recording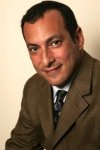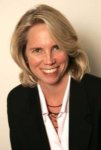 Presenters Carlos Santiago and Derene Allen
Find out what makes 25 percent of the top 500 Hispanic market advertisers out perform the remaining companies

Discover what questions to ask and what steps to be a Best in Class companies
Click here to buy "Best in Class Hispanic Strategies" audio recording
---
Derene heads Santiago Solution Group's San Francisco practice bringing with her direct response, loyalty and Latin American marketing experience. Prior to joining the Santiago Solution Group, Derene was general manager for Fiera, a Latino e-commerce site.  Derene was an adjunct professor at the Instituto Tecnológico de Monterrey. While in Mexico, she served as consultant for CCM-FEMSA (a leading beer-soda conglomerate), UNICEF and AeroMexico.        
Previously, Derene co-founded The Innova Group, an international marketing firm where she consulted for Johnson & Johnson, Cigna, Philips, Kodak, Dannon, Nestlé and Proctor & Gamble. She is an adjunct professor at the University of San Francisco and an entrepreneurship instructor for The Women's Initiative's Alas program for Latinas, a non-profit. She is a contributing co-author of the Hispanic Marketing and Public Relations book. A native of Aruba, she is fluent in Spanish and Portuguese and served on the Board of MANA, a national Latina leadership organization. 
To listen to the interview, scroll down until you see the "Podcast" on the right hand side, then select "HMPR Carlos Santiago, Derene Allen" click on the play button below or download it to your iPod or MP3 player to listen on the go, in your car or at home. To download it, click on the arrow of the recording you wish to copy and save to disk. The podcast will remain listed in the August 2007 section of the podcast archive.
---
Read Derene's chapter about "A Deeper Look into the U.S. Hispanic Market " in
Hispanic Marketing and Public Relations Understanding and Targeting America's Largest Minority book

Click here to buy  Hispanic Marketing & Public Relations today!
---
Click the button to hear the podcast:
---