Posted by Elena del Valle on August 16, 2007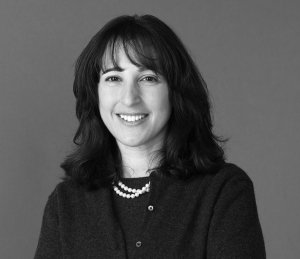 Jaime Kalfus, chief insights officer, The Bravo Group
Photo: The Bravo Group
New York, New York — The Bravo Group appointed Jaime Kalfus chief insights officer. In her new role Kalfus will be responsible for overall development of strategic and account planning functions at The Bravo Group.  
"Jaime brings fresh thinking to the way that we understand and connect with our consumers," said Linda De Jesús-Cutler, chief operating officer and president, The Bravo Group. "She will inspire those around her toward the development of powerful ideas and breakthrough creative."
Most recently, Kalfus was associate director of Brand Planning at Deutsch where she served as the interim leader of the department. In that role, she was responsible for the strategic planning on the agency's largest client of J&J/McNeil and directed the brand vision on the Olympus new business win. Kalfus also provided mentorship to the eight brand planners in the department, assisting with growth plans for their development.
Prior to Deutsch, Kalfus spent most of her career at Young & Rubicam Brands.
"I believe there is a real opportunity for Bravo, as a pioneer in multicultural marketing, to continue to push thought leadership about the power and uniqueness of different segments of our society," said Kalfus. "My team and I hope to infuse the entire agency with a spirit of curiosity that will result in innovative solutions to drive our clients' businesses forward."
The Bravo Group, a Young & Rubicam Brands company, is an agency with over 27 years serving multi-national companies trying to reach consumers within the U.S. Hispanic marketplace. Established in 1980, The Bravo Group creates marketing programs that include research and strategic planning, advertising, interactive and digital, direct, promotional and event marketing, media planning/buying, branded entertainment and public relations. The company is headquartered in New York.
---
Hispanic Marketing and Public Relations Understanding and Targeting America's Largest Minority book

"A must resource for practitioners/professionals expecting to reach US Hispanics; also valuable for college programs in marketing, public relations and communications. Highly recommended."
 Choice magazine
Click here to buy Hispanic Marketing & Public Relations today!
---