Posted by Elena del Valle on July 24, 2007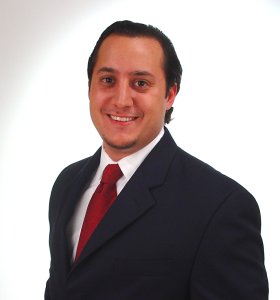 Demian Bellumio, president of Hoodiny Entertainment Group, LLC
Photo: Houdiny
Miami, Florida – Billboard and Hoodiny Entertainment Group agreed recently to a strategic alliance to strengthen the positioning of Hoodiny's Latin music portal, elHood.com, and develop ad-supported online communities for music labels in the United States.
Hoodiny expects to leverage Nielsen's United States digital sales organization and Billboard content to solidify elHood's position as a Latin music website for artists and fans. As part of the agreement, Hoodiny will add Billboard content, music industry news, and chart information to elHood.com and make it available in Spanish and Portuguese. Hoodiny and Billboard plan to start in the Latin market in order to develop monetization platforms based on ad-supported revenue models.
"This alliance validates the importance of the work that Hoodiny has done over the past year in developing our content and community management technology, and we believe that our combined service will set a standard for the global music industry," said Demian Bellumio, president of Hoodiny Entertainment Group, LLC. "This alliance comes at a very important time, as we prepare to launch the latest version of our platform, which will allow us to extend our reach beyond a single domain to powering other leading music and entertainment destinations."
Brian Kennedy, vice president, Integrated Sales, Billboard
Although Hoodiny representatives would not disclose exact audience numbers for elHood, they indicate the website has a reach in the hundreds of thousands of visitors. About 40 percent of the music website's target audience is made up of English dominant Hispanics in their 20s and 30s with an annual income in excess of $30,000.
"We are thrilled to join forces with Hoodiny Interactive and augment Billboard's platform opportunities in the Latin genre," said Brian Kennedy, vice president, Integrated Sales, Billboard. "This alliance will offer brand marketers the opportunity to one-stop-shop at Billboard for 360 degree programs targeting the Hispanic music enthusiast."
Billboard, known for its Latin music ventures, such as the Billboard Latin Music Conference, has longstanding partnerships with Telemundo, Univision Radio, MSN Latino and Azteca America. Billboard is the flagship property for the Billboard Information Group. Other producst include Billboard.biz, Billboard.com, Billboard Chart Alert, Billboard Information Network (BIN), Billboard Directories, Billboard Books, Billboard Licensing & Events and Radio & Records.
ElHood, Hoodiny Interactive, and Hoodiny Productions are the three business units of Hoodiny Entertainment Group. Hoodiny Interactive, the digital solutions arm of Hoodiny, creates custom online destinations for content providers based on Hoodiny's proprietary Content and Community Platform. Hoodiny has offices in Miami Beach, Florida, Los Angeles, California and Madrid, Spain.
---
Reach Hispanics online today with
"Marketing to Hispanics Online" audio recording
Identifying and characterizing the booming Hispanic online market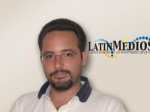 Joel Bary, Alex Carvallo and Matias Perel
Find out about
• The 16 million Latino online users
• Latino online users by gender
• What they do online
• Their language preferences
• How to reach Hispanic urban youth online
• What affects their online behavior
• What influences their purchases
Click here to purchase "Marketing to Hispanics Online"
---