Posted by Elena del Valle on July 19, 2007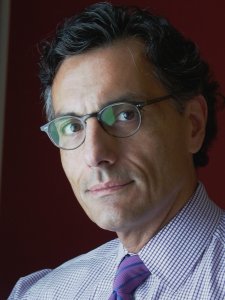 David J. Perez, chief executive officer, Latin Force
Photo: Latin Force Group 
New York, New York, – Latin Force LLC, a Hispanic marketing strategy firm, and Geoscape International Inc., a multicultural consumer intelligence and data analytics company, merged recently to form Latin Force Group. Existing staff will remain in place. The company plans to hire sales, finance and consulting staff.
The merger was made possible with the financial support of the Goldman Sachs Urban Investment Group (UIG). UIG is planning additional strategic investments in Hispanic marketing and related companies. Company representatives would not disclose the terms of the investment. 
"The merged company will provide its existing and future customers with a clear competitive advantage in reaching America's fastest growing demographic," said Kevin Jordan, managing director, Goldman Sachs.
According to promotional materials, the new company provides integrated marketing services for over a quarter of the Fortune 100. Latin Force Group, with a staff of 30, will offer services and information to assist customers who want to identify and service ethnic consumers in financial, telecommunications, retail, insurance, health care, pharmaceuticals and consumer packaged goods. Latin Force Group clients include Allstate, Bank of America, Best Buy, Cranium, Direct TV, Epic Records, Humana, H&R Block, HSBC, ING, Kraft Foods, MTV, the NFL, Nickelodeon Networks, Toyota, Univision and Wells Fargo.
"This is an exciting first step in building out a full-service, integrated marketing company. The combination of Latin Force's strategy consulting and Geoscape's market intelligence data and systems form a unique and solid foundation for accelerated growth and future acquisitions," said David J. Perez, chief executive officer of Latin Force. 
Cesar Melgoza, managing director, Latin Force Group
The Latin Force Group will continue supporting Geoscape's proprietary web-based platform, which draws upon database engines to reveal cultural attributes with dynamic segmentation, demographics and consumer spending data. Latin Force Group will operate from offices in Los Angeles, Miami and New York.
"Our industry leading products identify and segment customer data by ethnicity, acculturation, media preferences as well as consumer spending patterns," said Cesar Melgoza, founder of Geoscape and now managing director of Latin Force Group.
The Goldman Sachs Urban Investment Group is part of the Merchant Banking Division of The Goldman Sachs Group, Inc. that invests capital in ethnic minority-owned or targeted businesses and urban real estate. Founded in 1869, Goldman Sachs is a leading global investment banking, securities and investment management firm. UIG makes corporate and real estate investments of $5 million to $50 million in various industries, project types, and financial structures.
---
Discover how to reach Latinos in language today with
"Hispanic Market Translation Issues" audio recording

Presenter Martha E. Galindo
Translation company owner Martha E. Galindo explains
Why it's important to reach your clients in language 

Ins and outs of translations issues

How to select a translator

How to save on translation costs
Click here to purchase "Hispanic Market Translation Issues"
---