Posted by Elena del Valle on July 17, 2007
The "Paparazzi" team from left to right, Alan Jacott, Daisy Ballmajó, Frank Cairo, Lourdes Ruiz Toledo and Allan Villafaña
Photo: MegaTV
Miami, FL – Miami station Mega TV's "Paparazzi" show was so successful at the local level that it's going national. Starting July 2, 2007, the SBS produced program began airing in other markets. "Paparazzi" will be syndicated across various television stations owned by Pappas Telecasting Companies, one of the largest privately-held commercial television broadcast groups in the United States.
"Paparazzi," on the air since April 2006, offers viewers insights on celebrity lives accompanied by talent commentary. The show, hosted by Frank Cairo, airs every weekday for one hour at 7 p.m. Eastern, (5 p.m. Central, and 6 p.m. Pacific). He discusses each story with panelists Daisy Ballmajó, Alan Jacott, Lourdes Ruiz Toledo, and Allan Villafaña. Celebrities featured in past episodes include Ángel Lopez, Noelia, Celia Cruz, Roberto Carlos, Cristian Castro, Pepe Aguilar, Lupillo Rivera, Vicente Fernandez, Maria Conchita Alonso, and Victor Manuel.
Under the agreement, "Paparazzi" eventually will be televised on more than 20 Pappas television stations in California, Texas, Wisconsin, Iowa, Nebraska, Arizona, and Nevada, as Pappas Telecasting implements its new Spanish-language programming initiative. In California, Iowa, Nebraska, and Nevada, the show will available on KTNC-TV and KTNC-DT, which cover the San Francisco-Oakland-San Jose and Sacramento-Stockton-Modesto areas; KAZR-CA, in Reno, Nevada; KAZO, Omaha, Nebraska and KAZJ, Sioux City, Iowa will broadcast the program. Over the next six months, KFRE-CA in Fresno, KEAZ-LP in Eureka, and KBBV-CA in Bakersfield will be added.
In Texas, "Paparazzi" initially will appear on KAZH-TV and KAZH-DT in Houston, Texas. KXLK-CA in Austin, and KXCC-CA in Corpus Christi, Texas, WWAZ-TV and WWAZ-DT in Milwaukee, Wisconsin, will be added later in 2007. South of the border, viewers in Mexico also will be able to watch "Paparazzi" in a few months on KDBC-DT.3 in El Paso, Texas, which covers Juarez, Mexico, and KSWT-DT.3 from Yuma, Arizona, which reaches Mexicali, Mexico.
Pappas Telecasting Companies is one of the largest privately-held, commercial television broadcast groups in the United States in terms of U.S. household coverage as defined by Nielsen Media Research. The company owns 27 stations, including FOX, The CW, ABC, CBS, and MyNetworkTV affiliates, and operates four other stations. Additionally, Pappas owns 16 on-air digital channels, operates three others, and holds construction permits to build 10 additional television stations.
According to Nielsen statistics provided by the network, Pappas Telecasting television stations serve more than 16 percent of all U.S. television households. In addition, the company owns or operates television stations in markets reaching nearly 36 percent of U.S. Hispanic households and 38 percent of all U.S. Hispanics two and older.
Spanish Broadcasting System, Inc. is one of the largest publicly traded Hispanic-controlled media and entertainment companies in the United States. SBS owns and operates 20 radio stations located in Hispanic markets such as New York, Los Angeles, Miami, Chicago, San Francisco and Puerto Rico. The Company also owns and operates Mega TV in Miami.
---
"Latino Media and Hispanic Media Training" audio recording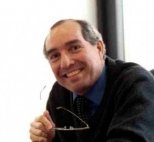 Presenters Federico Suverbi, Ph.D. and Elena del Valle, MBA
Find out
• About the hundreds of Latino media
• Who are the major Hispanic media
• Type of media outlets they represent
• Languages in which they are produced
• Programming and content they offer
• Hispanic media geographic reach
• Hispanic media challenges
 Click here to purchase "Latino Media and Hispanic Media Training"
---