Posted by Elena del Valle on June 28, 2007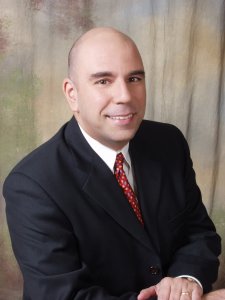 Raul Lopez, president, Phoenix Multicultural
Photo: Phoenix Multicultural
In an effort to help its clients develop complete insights about the unique characteristics of the burgeoning Hispanic community in the U.S., the Nielsen Company and Phoenix Multicultural will launch a national Homescan Hispanic Consumer Panel with a research sample of 11,000 households. Phoenix Multicultural will field and maintain the panel households.
According to promotional materials, Nielsen will expand its existing Homescan Hispanic Panel in Los Angeles from 1,500 to 2,500 households to provide Fast-Moving Consumer Goods (FMCG) manufacturers and retailers detailed views of the needs, preferences and shopping habits of Hispanic consumers.
"We have worked with Nielsen since the original Los Angeles panel was established and we are very proud and honored to be Nielsen's partner for this national expansion as well," said Raul Lopez, president of Phoenix Multicultural.
The Hispanic population is expected to reach 50 million by 2010 and to continue growing in influence and purchasing power. Important to the FMCG market space, the Hispanic population should yield 18 percent of all U.S. households with children by 2010. Consumers who elect to join a Homescan Consumer Panel scan their purchases across all shopping outlets on a continuous basis. Panel expansion activity is underway and due to be completed by December 31, 2007. The first client deliverables are expected to be available May 2008.
Tim Kregor, president, Nielsen Homescan & Spectra, North America
"With this expansion, the Homescan Hispanic Panel becomes the only available national Hispanic scanner-collected longitudinal purchase panel," said Tim Kregor, president, Nielsen Homescan & Spectra, North America. "Now marketers will be able to measure detailed purchase patterns within the Hispanic population, and translate those insights into brand specific plans. This $1 trillion market is an undeniable opportunity that demands unique strategies for all leading brands."
The Nielsen Company is a global information and media company with brands in marketing information (ACNielsen), media information (Nielsen Media Research), business publications (Billboard, The Hollywood Reporter, Adweek), trade shows and the newspaper sector (Scarborough Research). The privately held company, with headquarters in Haarlem, the Netherlands, and New York in the United States, has more than 41,000 employees and is active in more than 100 countries.
Founded in 1999, Phoenix Marketing International is a United States marketing services firm and partner to many large companies in the financial services, consumer package goods, automotive, healthcare, and travel and leisure industries.
---
"Search Engine Marketing to Hispanics" audio recording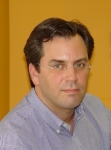 Presenter Matias Perel, founder and president, Latin3
Find out about
The 16 million Latino online users
Types of online access among Hispanics
Latino online user language preferences
What they do online
Usage by age
Income levels among Hispanics who visit the Internet
Internet use by Hispanics
Click here to purchase Search Engine Marketing to Hispanics"
---