Posted by Elena del Valle on June 27, 2007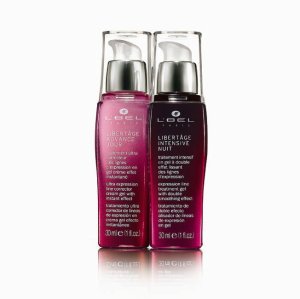 L'Bel Paris Libertage
Photo: L'Bel Paris
L'Bel Paris, a French cosmetics company which relies on home sales techniques, first approached United States consumers in late 2006 on the West Coast. This month, the company launched a South Florida and national bilingual campaign. With operations in 14 countries in Central, South, and North America, Belcorp launched L'Bel Paris U.S.A. Hoping to build on the brand's reputation as a skin care line in Latin America under the name of Ebel; L'Bel Paris is making South Florida a priority market in the U.S.
Initial efforts will focus on Libertâge, one of the company's top wrinkle creams, with an April to June 2007 television and print campaign. A second campaign for Resurgie, a mild exfoliator, will run on television, print and online from July to November 2007. The company will run a recruitment radio campaign concurrent with the product campaigns. Ads will appear in the following media outlets Latina Magazine, Vanidades, Cosmopolitan, Enlace, Selecta, People En Español, El Sentinel, El Nuevo Herald, Kena Magazine, Telemundo 51.com, Radio Mambi, Radio Recuerdo, and Radio Amor.
"In addition to a Hispanic and general market advertising campaign, L'Bel Paris is hosting several small scale events, July through September to build awareness of the brand," said Claudia Gavidia, South Florida divisional sales manager, L'Bel. "These bilingual Espace Beaute gatherings, will pamper up to 15 attendees at a time with facials and make-up applications while they learn about the L'Bel Paris luxury line. Both Latina and general market consumers will be invited to participate in these events."
The 35 year old L'Bel Paris manufactures skin care, cosmetic and fragrance products for women and men around the world. Products are developed at the Centre Biodermatologie des Laboratoires Sérbiologiques in France. A subsidiary of Belcorp, a private, multi-brand, international corporation, L'Bel Paris U.S.A. is headquartered in San Francisco with offices and consultants across the country. L'Bel Paris relies on 500,000 independent beauty consultants worldwide. In the United States, L'Bel products are available through independent beauty consultants and online.
---
Reach Hispanics online today with
"Marketing to Hispanics Online" audio recording
Identifying and characterizing the booming Hispanic online market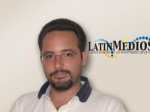 Joel Bary, Alex Carvallo and Matias Perel
Find out about
• The 16 million Latino online users
• Latino online users by gender
• What they do online
• Their language preferences
• How to reach Hispanic urban youth online
• What affects their online behavior
• What influences their purchases
Click here to purchase "Marketing to Hispanics Online"
---