Posted by Elena del Valle on June 26, 2007
 Marisa Rivera-Albert, president, NHLI
Photos: National Hispana Leadership Institute
The National Hispana Leadership Institute (NHLI) will offer a morning leadership seminar, "Latina Empowerment Conference," for Hispanic women in Orlando June 27, 2007. Admission to the half day event costs $30.
NHLI President Marisa Rivera-Albert will open the program with "Preparing Latinas for Leadership Positions," a discussion about the National Hispana Leadership Institute. Zulma X. Barrios, L.H.D., a presenter from The Gallup Organization, will dedicate two hours to "The Seven Demands of Leadership." She will discuss leadership demands she believes are essential for Latinas to master: Visioning, Maximizing Values, Challenging Experience, Mentoring, Building a Constituency, Making Sense of Experience and Knowing Self.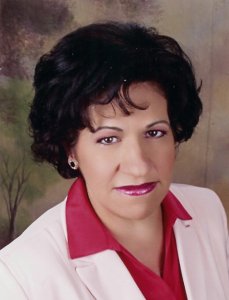 Lizette Valarino, assistant, Orange County mayor
Following her presentation there will be a panel discussion, "Latinas Sharing Their Secrets of Success." Panel members are: Betty Lowery, manager, Minority Business Development, Walt Disney World; Mercedes McCall, Florida Region executive, Banco Popular; Milce Snyder, agent, State Farm Insurance Companies; and Lizette Valarino, assistant to the Orange County mayor. The conference is sponsored by State Farm, Wal-Mart, and Walt Disney World.   
Founded in 1987, the National Hispana Leadership Institute promotes leadership for Hispanic women. Its mission is "to develop Hispanas as ethical world leaders through training, professional development, relationship building, community and world activism."  
---
Target Latinos effectively by anticipating changes in the market with
"Hispanic Projections" audio recording

Presenter Roger Selbert, Ph.D.
Find out
About Latino buying power growth in the future
How Latino market growth compares with other markets in the U.S.
What drives the rise of Latino economic clout
Who should target the Latino market
What is the size of the Hispanic affluent market
If the luxury Latino market is growing 
About Hispanics who earn more than $100,000 annually
Click here for details on "Hispanic Projections"
---