Posted by Elena del Valle on June 21, 2007
Danny Crowe, president and founder, LATV
Photos: LATV Networks 
Los Angeles, California – LATV Networks, a national bilingual music and entertainment network distributed via digital multicast, expanded its coverage. Six new affiliates will reach 14 additional markets. The affiliates are: WSJP (CW) Puerto Rico; KVIA (ABC) El Paso; KRNV (NBC) Reno; KYMA (NBC) Yuma/El Centro; KFDA (CBS) Amarillo; and KWES (NBC) Midland/Odessa. In addition to LATV's new affiliates, Post-Newsweek stations in Houston, KPRC (NBC); Miami, WPLG (ABC); Orlando, WKMG (CBS); and San Antonio, KSAT (ABC) are also multicasting the network.
"All of us at LATV are very excited about extending our brand to the national audience. We look forward to creating a new community of viewers, advertisers and affiliates. LATV has always been forward-thinking, creating content for the young U.S. Latino audience," said Danny Crowe, president and founder, LATV. "Our bilingual fare isn't a response to focus groups or the latest trends. It's what we have been about since our inception in 2001."
LATV's programming lineup will include audience favorites such as "Rokamole," "LATV en Concierto" and "Mex 2 the Max" as well as "LATV Does Hollywood" and "Jukebox Requests." The centerpiece of the new lineup is "LATV Live." Running daily from 7 p.m. ET and 4 p.m. PT, it is described as "an interactive, edgy town hall-type" show. The audience is able to send text messages and call the program's three hosts in real time. The live program features English and Spanish music videos, comedy, politics, pop culture and new artists.
Howard Bolter, president and COO, LATV 
"LATV is here for the long haul, forging partnerships with such blue-chip companies as Post-Newsweek and affiliates nationwide. By utilizing ground-breaking technology, we are leap-frogging the traditional methods of program distribution to reach today's bilingual youth market," said Howard Bolter, president and chief operating officer, LATV. "LATV is about the hip Latino identity which is an integral part of today's mainstream. Whether it's through music, comedy or politics, LATV is a thoroughly new type of creative, right-on-the-mark outlet for young Hispanics' ideas, aspirations and culture." 
An extensive search and 200 auditions, led to the selection of three Latino newcomers to anchor the three-hour "LATV Live." They are Alexis de la Rocha, Christiann Castellanos and Guad Venegas.
"WSJP was planning on launching LATV later in May, but once we saw the network on the air, we wanted to be up immediately," said Liliana Savulescu, general manager, WSJP, Puerto Rico. "Seven hundred thousand homes in Puerto Rico will get to see this very different, energized bilingual network that has created an incredible excitement at our station."
Headquartered in Los Angeles, LATV has been on the air in the Los Angeles market since 2001. The network targets 12 to 34 year-old Latinos. LATV Networks, LLC is owned by Costa del Oro Media.


---
"Latino Media and Hispanic Media Training" audio recording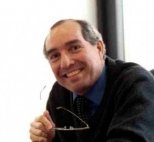 Presenters Federico Suverbi, Ph.D. and Elena del Valle, MBA
Find out about
Find out
• About the hundreds of Latino media
• Who are the major Hispanic media
• Type of media outlets they represent
• Languages in which they are produced
• Programming and content they offer
• Hispanic media geographic reach
• Hispanic media challenges
 Click here to purchase "Latino Media and Hispanic Media Training"
---