Posted by Elena del Valle on June 19, 2007
Magazine Publishers of America
Photo: Magazine Publishers of America
New York, New York – Magazine Publishers of America (MPA) issued a new edition of the Hispanic/Latino Market Profile, a 20-page document designed to help publishers, advertisers, and retailers better target Latinos in the United States. The report is part of a series of profiles of demographic segments in America. The sources for the Profile were the U.S. Census Bureau, Synovate U.S. Diversity Markets Report 2006 and Selig Center's Multicultural Economy Report 2006.
First published in print and posted online in 2003, the 2007 edition of the Hispanic/Latino Market Profile focuses on market updates and highlights population growth, sending power, and media habits.
According to the profile, by 2010 there will be 50 million Hispanics, accounting for 16 percent of the total U.S. population. By 2050, 28 percent of the U.S. population (122 million) is projected to be Hispanic. From 2000 to 2006 the purchasing power of Hispanics climbed more than 63 percent to $798 billion and by 2011 it's expected to top $1.2 trillion.
The Market Profile indicates that 75 percent of Hispanic adults read over 11 magazine issues a month. It relies on data from a 2006 study by Synovate Research that indicates Hispanics engage more with magazines than with other major media.
---
"Latino Media and Hispanic Media Training" audio recording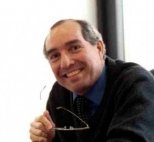 Presenters Federico Suverbi, Ph.D. and Elena del Valle, MBA
Find out
• About the hundreds of Latino media
• Who are the major Hispanic media
• Type of media outlets they represent
• Languages in which they are produced
• Programming and content they offer
• Hispanic media geographic reach
• Hispanic media challenges
 Click here to purchase Latino media and Hispanic media training
---
Synovate researchers conducted 901 telephone interviews with magazine and non-magazine readers, and 250 non Hispanic respondents. The focus of the interviews was to determine attitudes toward magazines, Hispanic magazines in particular. Hispanic magazines were defined as magazines in English or Spanish targeting Hispanics.          
According to the report, magazines are the medium that most provide practical advice to Hispanics. Three quarters of Hispanics respondents of the Synovate research agreed TV is more for "zoning or vegging out" than magazines. At the same time, experiences of community and emotional connection ranked higher in driving magazine engagement for Latinos than the general market.
The affinity Hispanics feel about magazines overall extends to magazine advertising. About 63 percent of Hispanic readers agreed "I like magazine advertising," and half said "I trust magazine advertising."
The Market Profiles were developed by MPA "to help marketers understand the evolution of their customers and how they buy products and services." The Market Profiles address the impact of rapidly growing segments of the U.S. population, offering research on market segmentation, population growth and trends, areas of geographic concentration, language preference, teen and youth markets, magazine readers and reading preferences, as well as top advertising categories, advertisers and agencies.
Sponsors for the Hispanic/Latino Market Profile include Mediamark Research Inc. and Quebecor World. Magazine Publishers of America is an industry association for consumer magazines. Established in 1919 and headquartered in New York City, MPA represents more than 240 domestic publishing companies with 1,400 titles, more than 80 international companies and more than 100 associate members. Ten percent of MPA members target Latinos.