Posted by Elena del Valle on June 18, 2007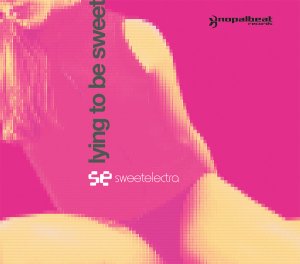 Sweet Electra "Lying to be Sweet" album cover
Photo: La Corporacion Muzic
La Corporación Muzic will release electronic band Sweet Electra's latest album, "Lying to be Sweet," in U.S. stores June 26, 2007. The album will include the single "Firefly" and two bonus remixes. Other song titles include: "Intro," "La Lune," "Kum-v-e," "Gemido," "Assim," "Jazzsweet," "Dous Corpos," and "My Own." 
In September of 2006, Sweet Electra headlined New York City's Celebrate Mexico Now festival. The group kicked off the celebration at Joe's Pub and played shows at Galapagos Art Space in Brooklyn and Carlitos Café in East Harlem. Sweet Electra rounded out the series of concerts at a private party at Lincoln Center in honor of Mexican film director Alfonso Cuaron. Heather Graham, Ethan Hawke and Spanish film director Pedro Almodovar attended the event.
In addition, according to promotional materials, Sweet Electra has performed at dozens of sold-out concerts in Mexico, and international festivals including Romeries of May in Cuba, Festival Vive Latino in Mexico City, Peak of Tajin in Veracruz, and DJ Tour MOTO Motorola in Mexico and Europe.
The single "Firefly," has been featured on compilations in South Africa, Spain, Germany, England, United States and Japan. The single was also remixed by DJs Ben Watt EBTG, David Alvarado and Wally Lopez. Sweet Electra has worked with Mexican artist Cecilia Batida of Tijuana NO and Japanese artist Sakiko Yocko. Additionally, Sweet Electra's lead singer, Nardiz Cooke, is a graduate of Fermatta Music Academy, where Natalia Lafourcade, Liquits and Joselo of Café Tacuba studied.
La Corporación Muzic, based in Pasadena, California, is an independent record label that specializes in signing and developing Latino talent for the U.S. bilingual market with exclusive distribution by Navarre. Other titles released on La Corporación Muzic include Maxim! En Espanol Rockz, Latin Explosión and Peter Michael Escovedo Moments.
---
Reach Hispanics online today with
"Marketing to Hispanics Online" audio recording
Identifying and characterizing the booming Hispanic online market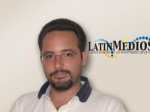 Joel Bary, Alex Carvallo and Matias Perel
Find out about
• The 16 million Latino online users
• Latino online users by gender
• What they do online
• Their language preferences
• How to reach Hispanic urban youth online
• What affects their online behavior
• What influences their purchases
Click here to purchase a recording on marketing to Hispanics online
---
To listen to the single "Firefly" from the "Lying to Be Sweet" album click on the play button below.  

Click the button to hear the podcast:
Click here to sponsor a HispanicMPR.com podcast
---