Posted by Elena del Valle on June 13, 2007
Photo: GE Money, Yahoo! Telemundo
Stamford, Connecticut and Miami, Florida – GE Money and Yahoo! Telemundo are teaming up to offer U.S. Hispanics financial services information in the "Tu Dinero" content section of Yahoo! Telemundo Finanzas under the marketing tag "Soluciones Financieras." The "Tu Dinero" content section is unrelated to former Tu Dinero magazine and the new partnership between Julie Stav and ImpreMedia.
"GE Money recognizes the Hispanic financial education challenge and is doing something positive about it," said Steve Liguori, chief marketing officer for GE Money – Americas. "All consumers need to be empowered with the tools necessary to manage their finances wisely. Through this partnership, each of these organizations is demonstrating a commitment to help Hispanic consumers improve the health and stability of their household finances."
Organizers plan easy-to-digest information in four areas they believe will be of particular interest to U.S. Hispanics: understanding and managing credit, preventing identity theft, navigating loans and mortgages, and establishing a personal budget.  In addition to the slate of existing Yahoo! Telemundo financial content that includes financial columnists and economic news, the site will also offer interactive budgeting, credit card and mortgage calculators.
Promotional materials tout the interactive budgeting tool with step-by-step instructions and designed to help consumers build their own budget, establish savings goals and stick to a plan to reach their goals.
"The online tools offered by our 'Soluciones Financerias' section are designed to assist U.S. Hispanics in making better financial decisions, achieve success and further empower a market that is undoubtedly an integral part of the economic engine that drives this country's growth," said José Rivera Font, general manager, Audience, Yahoo! Hispanic Americas.
Yahoo! Telemundo is a commercial venture between Telemundo Communications Group, Inc., a unit GE's NBC Universal, and Yahoo! Inc. With more than $190 billion in assets, GE Money, a unit of General Electric Company (NYSE:GE), provides credit services to consumers, retailers and auto dealers in 55 countries around the world.
GE Money, based in Stamford, Connecticut offers financial products, including private label credit cards, personal loans, bank cards, auto loans and leases, mortgages, corporate travel and purchasing cards, debt consolidation and home equity loans, and credit insurance. 
---
Reach Hispanics online today with
"Marketing to Hispanics Online" audio recording
Identifying and characterizing the booming Hispanic online market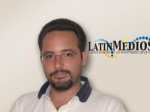 Joel Bary, Alex Carvallo and Matias Perel
Find out about
• The 16 million Latino online users
• Latino online users by gender
• What they do online
• Their language preferences
• How to reach Hispanic urban youth online
• What affects their online behavior
• What influences their purchases
Click here to purchase a recording on marketing to Hispanics online
---