Posted by Elena del Valle on June 11, 2007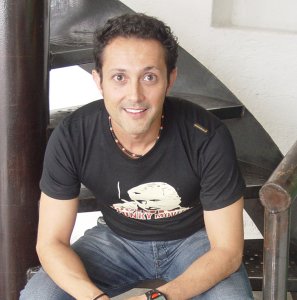 Javier Escobedo, managing partner, Ole
Photo: Ole
A podcast interview with Javier Escobedo, managing partner, Ole, is available in the Podcast Section of Hispanic Marketing & Public Relations, HispanicMPR.com. During the podcast, Javier discusses the evolution of the Hispanic advertising business with Elena del Valle, host of the HispanicMPR.com podcast. 
Javier started his career in Mexico as an entry-level brand assistant at Procter & Gamble in 1990, working for Zest soap and then for Pert Plus shampoo. His launch of the Pantene line of hair care products in Mexico and Latin America gave him his first glimpse of the international marketplace. Afterwards, as brand manager of Downy fabric softener, he led his first North American marketing team. He continued to rise through the ranks to manage food products, including Pringles and Sunny Delight. He describes his areas of expertise as launching new products profitably and returning struggling brands to a growth and profitability path.
In 1995, he joined Microsoft to lead International Planning for its consumer products in Latin America and Spain. Based in Florida, over the next five years Javier turned the business around, taking it to profitability based on a totally revamped product lineup. This landed him a position leading MSN Planning for the general market at Microsoft's Corporate Headquarters in Redmond, Washington. Javier has a Cum Laude MBA from the University of Chicago's Graduate School of Business.
After that his Hispanic roots drove him to the Spanish-speaking market. In 2001, he joined Univision's Online division in New York as vice president of Marketing. He was in charge of the marketing, advertising, media, customer service and e-commerce functions.  Javier feels that the move to the agency side was a natural next step.
---
Target Latinos effectively by anticipating changes in the market with
"Hispanic Projections" audio recording

Presenter Roger Selbert, Ph.D.
Find out
About Latino buying power growth in the future
How Latino market growth compares with other markets in the U.S.
What drives the rise of Latino economic clout
Who should target the Latino market
What is the size of the Hispanic affluent market
If the luxury Latino market is growing 
About Hispanics who earn more than $100,000 annually
Click here for details on "Hispanic Projections"
---
To listen to the interview, scroll down until you see "Podcast" on the right hand side, then select "HMPR Javier Escobedo," click on the play button below or download the MP3 file to your iPod or MP3 player to listen on the go, in your car or at home. To download it, click on the arrow of the recording you wish to copy and save it to disk. The podcast will remain listed in the June 2007 section of the podcast archive.
Click the button to hear the podcast:
Click here to sponsor a HispanicMPR.com podcast
---