Posted by Elena del Valle on May 30, 2007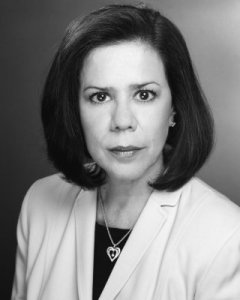 Nilda Velez, vice president and general manager, MosaicaMD
Photo: MosaicaMD
New York, New York —  MosaicaMD launched the first Spanish language radio advertising campaign for Kimberly-Clark Corporation's Scott bath tissue. Although company representatives declined to disclose results so far, specific budget numbers, percentage of the overall campaign the new effort represents, campaign end date or exact media placements, they indicated this campaign increases their investment in strategic advertising and marketing programs targeting Hispanics.
"As a global billion dollar brand, it is extremely important for us to communicate the qualities Scott Brand offers that address the needs of the Hispanic market," said Jody Douglas, advertising development manager, Kimberly-Clark. "As research shows, this market already holds the Scott Brand in high esteem and wants to make the best purchasing decisions for their families. Our continuous commitment to providing families' good value and quality solutions makes the Scott Brand product line a perfect fit for Hispanic shoppers."
Kimberly-Clark marketers hope the campaign will influence budget conscious Spanish speaking consumers. Their qualitative research indicates these consumers seek value and brand benefits; and that although Hispanic consumers may hold the Scott brand in high regard, some Hispanic consumers describe themselves as "Grab and Go" bath tissue shoppers whose initial purchasing decisions are usually based on trial and error and word of mouth.
The campaign is earmarked to air on Univision Radio in key Hispanic markets. Two 60-second spots began airing April of this year. The first was titled "Long Lasting" in support of Scott 1000 bath tissue; "Decisions," for Scott Brand Extra Soft bath tissue, followed.
 
"We are pleased to be instrumental in this newest initiative targeting the Hispanic market and while we worked under very aggressive timelines, we're proud of what we were able to accomplish and the end-result," said Nilda Velez, vice president and general manager, MosaicaMD. "MosaicaMD has had a long working relationship with Kimberly-Clark having most recently adapted the Kleenex Brand facial tissue 'Let It Out' campaign to Spanish language TV and print. We look forward to continuing to be a resource for them in targeting this very important consumer segment."
 
Kimberly-Clark has a presence in more than 150 countries. Company brands include Kleenex, Scott, Huggies, Pull-Ups, Kotex and Depend. In addition to Kimberly-Clark, MosaicaMD offers multicultural marketing strategy and creative services to clients such as Unilever/Best Foods, Johnson & Johnson and Citibank. The agency is a wholly owned WPP company.
---
Discover how to reach Latinos in language today with
"Hispanic Market Translation Issues" audio recording

Presenter Martha E. Galindo
Translation company owner Martha E. Galindo explains
Why it's important to reach your clients in language 

Ins and outs of translations issues

How to select a translator

How to save on translation costs
Click here to purchase Hispanic Market Translation Issues
---