Posted by Elena del Valle on May 25, 2007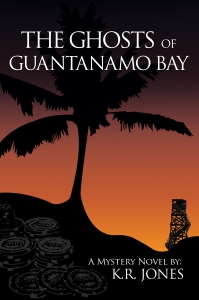 The Ghosts of Guantanamo Bay book cover
Photo: Seacay Publishing
The United States Guantanamo Bay military base in Cuba is steeped in history, controversy and upheaval. It is known to most as a prison or detainment center, but for military families who live there, it's home. According to the author of a new book, The Ghosts of Guantanamo Bay (Seacay Publishing, $14.95), beyond the prison guards and barbed wire fences, Guantanamo Bay and Cuba offer beautiful beaches, intriguing people, controversy, and deep, dark secrets yet to be revealed.
K.R. Jones, military spouse, former longtime Guantanamo Bay, Gitmo, resident and author of the new tell all book blends fact and fiction and promises readers a novel view of the infamous military base and country. Jones provides readers a walk in the shadows of actual Guantanamo residents. The focus is not about the prison camps. Instead she reveals a side of Gitmo and Cuba that most people will never know. She promises an all-access pass into the lives of the military families stationed at the base and the citizens who live there.
 
Jones was born and raised on Long Island, New York. She received a Bachelor's degree in Political Science and International Relations from Marymount College, Fordham University. She later pursued a Master's degree in American Government from the University of West Florida.
Married to a military officer, Jones was stationed on various bases. During time spent at Camp Lejeune, North Carolina, she taught 20th century politics at Coastal Carolina Community College. Jones is a resident of Stafford, Virginia.
---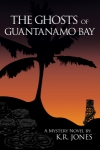 Click here to purchase The Ghosts of Guantanamo Bay
---