Posted by Elena del Valle on May 21, 2007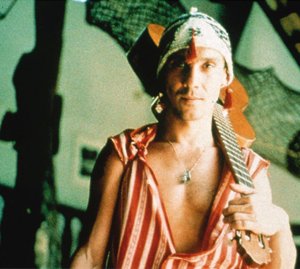 Manu Chao
Photo: Nacional Records
This year, singer Manu Chao launched his most extensive North American tour to date in support of his upcoming studio album. The circuit began April 29 in Indio, California and concludes June 29 in Philadelphia, Pennsylvania.
The 2007 tour follows last year's series of sold-out stateside dates. Chao's new album, to be released in August, was mixed by Mario Caldato (Beastie Boys, Jack Johnson) and Andrew Scheps (Red Hot Chili Peppers, Mars Volta).
Chao was born to Spanish parents in Paris and is said to use his cross-cultural surroundings and background for musical inspiration. An offspring of the French alternative scene, Chao formed his first major band, Mano Negra, in the mid-1980's. Following the split of Mano Negra in 1995, he traveled to Madrid where he formed Radio Bemba with local musicians; soon after he went solo as Manu Chao. For his debut solo album with predominantly Spanish lyrics, "Clandestino," he collaborated with musicians from diverse backgrounds and was inspired by street culture and local bar scenes.
According to promotional materials, "Clandestino" became one of France's top-selling albums and one of the best-selling French albums abroad, making it one of the best-selling French albums with sales totaling more than 2.5 million copies.
In 2001, Chao released a second album, ""Proxima Estacion: Esperanza," topping the European charts and also receiving attention from international media with Rolling Stone naming "Esperanza" one of the best albums of the year and Manu Chao making the front page of The Wall Street Journal.   
Promoters emphasize Chao's loyalty to his origins as an anti-establishment artist who mixes music and politics by performing at events that promote anti-globalization efforts. He toured around the world, playing to sold-out crowds in Cuba, Venezuela, Mexico and Central and South America in the past year.
Chao's North American tour includes stops in Indio, California, Vancouver, British Columbia in Canada, Quincy, Washington, Portland, Oregon, San Francisco, California , Los Angeles, California, San Diego, California, Denver, Colorado, Dallas, Texas, Austin, Texas, New Orleans, Louisiana, Manchester, Tennessee,  Chicago, Illinois,  Detroit, Michigan, Toronto, Ontario in Canada, Washington, DC, Boston, Massachusetts, Brooklyn, New York, and Philadelphia.
---
"Search Engine Marketing to Hispanics" audio recording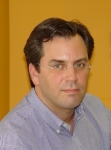 Presenter Matias Perel, founder and president, Latin3
Find out about
The 16 million Latino online users
Types of online access among Hispanics
Latino online user language preferences
What they do online
Usage by age
Income levels among Hispanics who visit the Internet
Internet use by Hispanics
Click here to purchase a recording about search engine marketing to Hispanics
---
To listen to the single "Bongo Bong" from the "Clandestino" album click on the play button below. 
Click the button to hear the podcast:
Click here to sponsor a HispanicMPR.com podcast
---